Fall Fashion Trends You Can Shop for at Your Local Thrift Store
Are you a fashionista with runway taste but thrift store budget? Me too! There shouldn't be any shame associated with shopping second-hand, especially when you get to try the seasons latest trends without breaking the bank.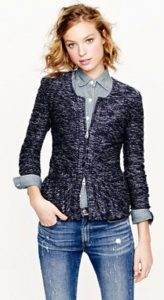 Below are some of this season's most popular trends, and pieces you're likely to find at your favorite thrift store at a fraction of retail price.
Oversized Outerwear
One of my top tips for shopping second-hand is to not get discouraged by sizing. Inspired to rock this trend for fall? Simply browse through your thrift stores coat section and go up a few sizes. Usually a medium? Browse the large or extra-large section for that oversized selection.
Get inspired – Oversized Outerwear Pinterest Board
Animal Prints
They say history repeats itself, and it couldn't be truer for fashion trends. It seems like only yesterday we were encouraged to ditch all the animal print in our wardrobes. Animal print is back and bigger than ever. Luckily for us, thrift stores are filled with vintage animal prints ready to be styled this fall.
Get inspired – Animal Prints Pinterest Board
Love for Leather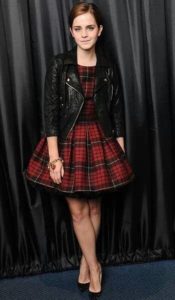 One of my favorite trends this season is the comeback of leather as everyday pieces. Leather can be expensive, and, if made of chemical plastic, bad for the environment, but shopping second had is good for the environment and your wallet. Find quality pieces for great prices at your favorite thrift. Don't be scared to play with styles, colors, and fits for added personality.
Get inspired – Love for Leather Pinterest Board
Perfect Plaid
90's kids rejoice! Plaid is back in style and it's time to get those bins of plaid pieces out of the attic and into your closet. Whether a blazer, skirt, or blouse, plaid is back and more stylish than ever. If you've never been a fan of plaid, shopping a second-hand item lets you try the look without draining your bank account.
Get inspired – Perfect Plaid Pinterest Board
Pant Suits
One of the greatest deal's consumers can shop for at thrift stores are pant suits. A decent pant suit can run you back hundreds of dollars. Most thrift stores have a section dedicated to suits. Expand your style horizon and save hundreds of dollars by shopping this trend second-hand.
Get inspired – Pant Suits Pinterest Board