The Best Cyber Monday Deals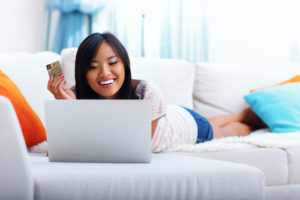 If Black Friday is too overwhelming for you as a shopper, then Monday is the perfect time to take advantage of even more amazing deals from the comfort of your home or office.
That's because it's Cyber Monday, and there are a lot of great deals still available for shoppers who want to get an early start on their holiday shopping.
Here are some of the best deals for Cyber Monday 2018.
The Amazon Echo Dot is on sale for $24 instead of its regular $50 price tag. That's just over half off this device that can sync up to any smartphone and play music, tell you the weather, and do just about anything else you can imagine.
If the Echo Dot is not for you, maybe the Amazon Fire HD tablet is. This awesome 32GB tablet is on sale for $100 instead of its normal price of $150.
Bose is known for having great wireless speakers, and its SoundLink Micro Bluetooth speaker is on sale for $70, which is a savings of $30.
If you know someone who is an Apple lover, retail stores including Target, Walmart and Best Buy are all selling 32 GB Apple iPads for $250, which is $80 off the retail price.
The Amazon Fire TV Cube is also another popular gadget on sale this Cyber Monday. Instead of its regular $120 price tag, the Fire TV Cube is on sale for $60.
For those athletic family members, the Fitbit Versa is priced at $150 this Cyber Monday, which is a savings of $50 from its normal retail price. Target and Walmart are both offering the deal.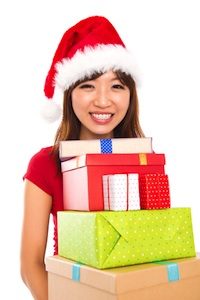 The TCL 55-inch 4K HDR smart Roku TV is $100 off. Amazon has the model on sale for $350. It's the perfect gift for someone who loves new technology and the ability to customize what they watch at home.
The popular headphone company Beats is offering a great deal on their wireless BeatsX headphones, however Walmart is the only retailer offering the money-saving deal. Instead of $105, the earphones are now $75 on Cyber Monday.