With the Academy Awards coming up in the next few months, awards show fans are starting to get caught up with contenders they did not have time to see before the holidays. In case you needed to know where to start your catch-up movie marathon, SmartFem selected five films from this year that are generating Oscar-buzz. Many of these movies were not widely distributed, so head to your local indie/artsy theater to judge them before the Academy does!
Birdman, or the Unexpected Virtue of Ignorance– No doubt Batman fans have heard of Michael Keaton's return to the big screen, however have they themselves ventured out to see Birdman? Birdman or the Unexpected Virtue of Ignorance is everything any moviegoer could ever want: an all-star cast, a memorable script, and beautiful cinematography. Keaton reminds audiences that he is still relevant, and director Alejandro González Iñárritu shows us what he can do.
The Babadook– For the horror fanatic who is desperately searching for a decent movie to scare their pants off, The Babadook is perfect. Being an Australian film, it did not get released in every theater, but this one is definitely worth venturing to Harkins Valley Art. This film uses human nature against itself and it is equally terrifying as it is a statement on grief and emotion.
Nightcrawler– Everyone take note: Jake Gyllenhaal with his hair in a bun is one of the prettiest things you will see on a movie screen perhaps in your life. All looks aside though, Nightcrawler will keep you on edge and you will love to hate his character's sociopathic tendencies.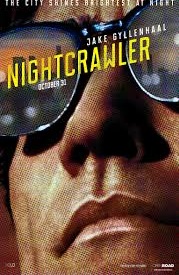 The Grand Budapest Hotel– Wes Anderson's release earlier this year did not originally gather up a lot of buzz. Although Budapest starred many big names such as Tilda Swinton, Ralph Fiennes, and F. Murray Abraham, the movie itself was not in the news much. Now that Academy Award season is upon us everyone is starting to realize that Anderson actually created a cult masterpiece, as he tends to do.
Boyhood–Richard Linklater's Boyhood is a fascinating movie. He filmed it over the course of 12 years with the same cast, watching the main character Mason grow up. A unique concept, Boyhood was also not widely released across the country. This one is definitely worth a watch as audiences are entranced and floored by the feat Linklater accomplished with this movie.