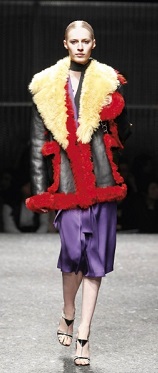 Now that mid-December is finally upon us, residents of Arizona can finally break out their winter clothes without looking out of place in the relatively mild climate. Although our Northern neighbors in Flagstaff have already been bundled up for a while, Phoenix and Scottsdale folk are excited that they can now wear coats and scarves.
I can't think of a city in Arizona that is more fashion forward than Scottsdale, so what will civilians of the summer city pick as their fashion go-to winter item? Colored furs!
While on the surface it may sound tacky to the unseasoned fashion veteran, the true fashionista knows that colored furs are all over the runways for this and next year. From Prada to Forever 21, every big retailer is cashing on this trend.
Now that you're convinced that this is something you need to get in on, I will tell you how to go about rocking this winter style with class and without looking overdone!
THE COLOR CODE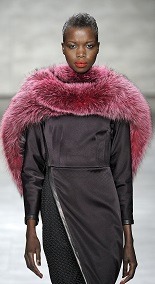 -Winter style is already all about comfortable functionality. Even if you find the perfect shade of pink dyed fur, if it's only lining is a thin layer of silk, it won't keep you warm. Search until you find a coat that fits all of your needs.
– Be sure your fur is a shade that works with your general wardrobe. When it comes to statement pieces, less is more. You don't want to invest in a piece that you only wear once.
-If you're going vintage or thrifted, make sure the fur is in good condition. A fur in poor condition will look cheap and dirty. If your coat is super matted, think of getting it refurbished or restyled at a boutique.
– Don't feel restricted to a certain style. Colored fur collars, scarves, hats and other accessories can be a cute, subtle addition to most outfits. Sometimes a coat can overpower your already flawless outfit!
Remember, with fashion there are no rules. This Color Code is just a guideline for you if you don't know where to start! Happy shopping!