Five Reasons My Husband and I Don't Exchange Christmas Gifts
With Thanksgiving behind us, Christmas is fast approaching. Dinners, parties, and gifts are on everyone's list, and excitement can quickly turn into overwhelm if we're not careful.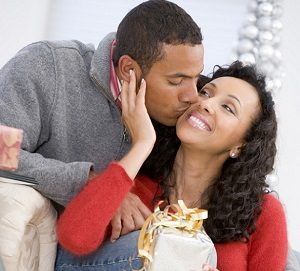 For the last few years, gift exchanges have taken a backseat in my relationship. Below are the top five reasons why my husband and I don't exchange Christmas gifts.
It's not our love language
If you're not familiar with the five different love languages, I highly recommend you learn more about them. In my opinion, becoming aware of the personality types can help couples better understand their needs and values.
My husband and I both value quality time with each other above anything else. We prefer investing in experiences over physical gifts any day. Now, this doesn't necessarily mean an annual trip to Fiji. One-on-one time can include anything from concerts to dinner dates, and even a staycation.
We focus on our daughter
While exchanging gifts isn't a love language between my husband and me, that's not the case with our daughter. As an only child, our daughter gets our undivided love and attention, and I absolutely love it. When it comes to gifting, we like to focus on her during the holidays.
Of course, setting limits and a budget is crucial for both her sanity and ours. As much as we try to fulfill her wishes, we also set boundaries to avoid the feeling of entitlement.
We avoid purchasing useless items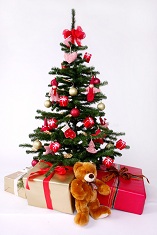 In the past, my husband and I have gifted each other everything from socks to flashlights. As sweet as the gestures can be, they're not practical. These gifts tend to be a result of guessing each other's wants and needs, and usually don't quite hit the nail on the head.
We save time, money, and most importantly, unnecessary waste.
We buy as we need
Just like socks, my husband and I encourage each other to buy necessary items as needed. Down to your last pair of good socks? Buy some. Need a new toolset to fix things around the house? Get it. In need of a new pair of headphones? Invest in them.
In my opinion, if it's something you can get use out of now, why wait for a single time of the year?
It's one less thing in our shopping list
The holidays are a stressful time. They can quickly evolve from a cheerful time to a stressful nightmare. There's so much pressure to look your best, host as your best, and gift the best. By voluntarily choosing to not exchange gifts with my husband, we save money, time, and so much energy. All which are more valuable than any other gift under the tree.