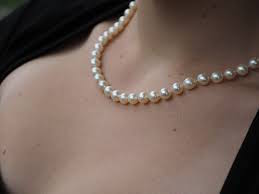 So, you don't think you like pearls, right? Well, let me tell you something, you should! They're one of today's hottest fashion items, they're timeless and they are definitely not, as the saying goes, 'your grandmother's pearls.'
Pearls used in fashionable jewelry pieces today are fresh and fabulous and are being mixed with every metal and material that designers can get their hands on. And they're not just found in jewelry either.
Adorning everything from shoes to belts, bras to panties, and lamp shades to pillow cases, these icons of the jewelry world are as hip as ever. Even the world's most famed designers are making dresses entirely of pearls
"But, I can't wear pearls!" you say. Oh, yes you can! Whether you adorn your ears or neck, your wrists or your ankles these beauties, pearls continue to be anything but dull or ordinary. Pearls come in beautiful colors and fun, fresh styles these days – there's a color and jewelry style for every outfit in your closet.
Here's some tips for turning your 'matronly pearls' into your go-to jewelry piece of the day:
Have them re-designed. Take your regular, white pearl necklace strand to your favorite jeweler and ask them to re-design your pearls into a piece that suites your taste and style. Have them add a chunky chain, faceted gemstone beads or better yet, add in pearls of different colors and sizes to make your old pearls new again.
Grab that long strand of pearls you have tucked in the back of your jewelry box and add some mixed metal chains to create a look and feel that's updated, and lets the world know you're bold and not afraid to shake things up.
Another tip – add some of the popular jewelry charms or a fun tassel to your strand of pearls for an instant update.
Try the 'Stack Attack' by taking your leather wrap bracelets, a diamond tennis bracelet or bangles and add your pearl bracelets to the stack, showing off your trendy side.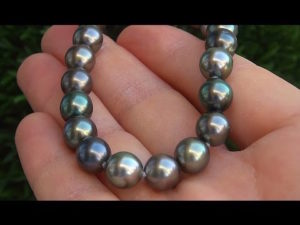 Put away those pearl stud earrings and let your pearls dangle in the breeze! Even if you think you cannot wear very long or dangly earrings, pearls dangling from dainty chains are always fresh and flattering. Wear this style with your ripped jeans and over-the-knee boots for that glam look!
Okay now go ahead, grab your pearls, and go play.
Peace, Love, and Pearls, Baby!