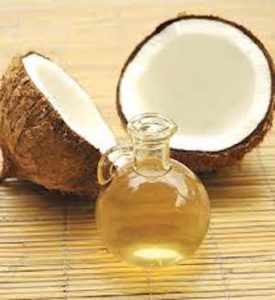 Dry skin is always something I have combated. I've invested hundreds of dollars in magical lotion potions that claim to hydrate and soothe dry skin.
I can say none of these magical little potions have healed my skin quite like coconut oil has.
Granted, I still have dry skin, this is just part of my genetic makeup I guess. But using coconut oil has helped tremendously with hydration, and I've noticed that during the months when my allergies are at their worst, my skin does not become red and itchy when I make sure to use coconut oil as my primary lotion.
After stumbling upon this little secret I decided to take a look at what else this magical oil can help with. I was amazed at all the benefits coconut oil has, and many of them are beauty related. Here are my favorite uses for coconut oil.
Body Lotion
This method was the beginning of it all for me. I use the oil as my lotion right after I shower. Your skin has some moisture to it so that is the best time to put on your oils or lotions so your skin can soak them in. I also use it right after I exfoliate.
Deep Hydration Face Lotion
This may not be a savior for everyone, especially if you have oily skin. Because I am dry the oil actually helps restore some moisture that my skin desperately needs. I have even noticed, because coconut oil is an antibacterial agent, that when I put some oil on my face after facial extractions it calms the redness down and helps heal the blemish.
Hair Mask
Every few months I will take coconut oil and comb it through my dry hair before showering. Let the oil sit for 15 minutes and wash your hair as normal. The oil helps cleanse your scalp while deeply hydrating your hair. This method is especially useful if you treat or color your hair often.
Lip Balm
Dry, cracked lips? Put coconut oil on them. The oil will soothe and heal your pout.
Eyelash Growth Serum
Every so often my eyelashes purge themselves. No joke, they will fall out in groups of three or four and I will have little areas that are not as full as they once were. I started putting coconut oil on my lashes before bed and within a few weeks by lashes we back to their normal fullness. Thank you coconut oil!
Eye Cream
Need a boost in your eye cream? Apply the oil before bed and you will wake up to find your delicate under eye area hydrated. This also is a quick two-in-one solution for growing out those lashes.
Other Quick Uses For Coconut Oil
Not only is this magical oil a savior for all things beauty, it also is a great alternative as a natural sweetener or cooking oil. The oil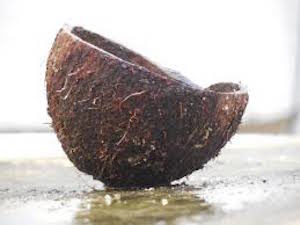 is a high-heat cooking oil so it's perfect for frying foods in. Try baking with it or even sweetening your drinks with it.
The amazing benefits of coconut oil are so vast I couldn't possibly list them all, but WellnessMama.com listed 101 amazing ways to use this mighty oil.
Remember, when buying coconut oil, especially for topical uses, make sure you buy an oil that is an organic, extra virgin, cold pressed coconut oil. The oil stays solid and melts at temperatures 76 degrees and higher. I use Nutiva Coconut Oil which can be found at health food stores and online.
Use coconut oil and love it? Tweet us at @SmartFemaz and tell us about it!