Prepping Your Closet For Winter's Hottest Items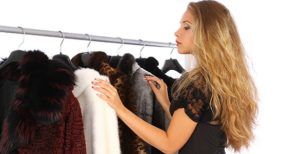 It's time to throw out the old and bring in the new…clothes! I love this time of year. I can dazzle up my wardrobe with beautiful winter staples that will keep me looking chic, cozy and warm.
Fall and winter are my favorite seasons to shop for, I love the colors and how effortless the style is. But every closet needs a little prep before spicing it up with new winter items.
The first thing I love to do is to go through my closet and donate anything, and I mean ANYTHING, I am not into anymore. Every worn out tank top, ill-fitting blouse, or worn out sweater goes.
I do a major overhaul and get rid of anything that's been hanging in my closet longer than six months and remained untouched. Regardless of how new or old it is, if it served its purpose and I won't wear it again I donate it.
Jeans, trousers, shorts, anything and everything goes. This is the best time to deep clean your closet because not only will you start the new year fresh, but this is your chance to get a head start on prepping for spring and summer.
Plus, at the start of every new year I love to reinvent my style and add new, trendy pieces I am looking to try out. It's a great way to evolve your look while building a wardrobe that is current and stylish.
After getting rid of anything that is collecting dust and no longer interesting to me, I take a look at what I need versus what I want and make a list.
If it's 40 degrees outside and I don't have a winter coat that can be dressed up or down, that item becomes a priority to add to my closet ASAP.
When it comes to building a chic winter wardrobe I've found that I love to stick to certain neutral colors and add pops of vibrant color through my accessories. Gray, black, white and caramel are all colors I love with hints of red, purple and green.
Consider investing in a camel colored trench coat that can be dressed up at night over a black cocktail dress, but casual during the day when paired with a vintage band tee, cropped jeans and black boots.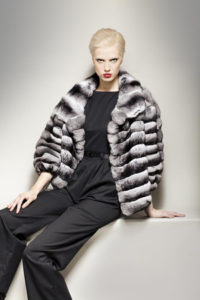 Another absolute must-have item is a great pair of boots. I am loving the pointed toe black leather booties that go just above the ankle. They have a chic rocker vibe that looks amazing with jeans and wide leg trousers.
Fashionistas in NYC are also rocking oversized puffer jackets with jeans and turtlenecks. Add a fun belt and you're ready to hit the town.
The best part about winter fashion is you can have a lot of fun with it while still sticking to simple pieces. Long sleeve jumpsuits, jeans, boots and some eye-popping coats will get you through the winter looking fabulous!