Rise of the Unisex Fragrance
Why is cologne associated with men and perfume only associated with women? They are both fragrances. Both can contain floral, fruity, and musk notes. So why do men buy cologne and women buy perfume?
The answer is more complicated and deep rooted than you might think. Not only does the fragrance world operate in their own world of marketing, but gender norms also play a role.
Fashion houses and perfumeries create mass market scents, unique blends of notes, and have incredible marketing strategies. Think Charlize Theron for j'adore by Dior. Think James Franco for Gucci. Fragrance tells a story and every buyer has their own story. J'adore evokes sophistication, class, and luxury. On the cologne side, regardless of the collection Diesel has created an emotion of badass guys with tattoos, but who also have a classy side. Why do we think this way? The marketing campaigns for these fragrances influence the way we see the brand and the fragrance.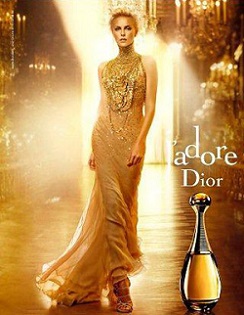 But what if we, as consumers, rejected the gendered marketing of cologne and perfume? Already, designers such as Margiela, Calvin Klein, and many more are creating fragrances that are unisex.
This means opening up an entire new world for cologne and perfume addicts. As fragrance wearers know, scents do not smell the same from person to person. The pH of skin varies from gender, age, and lifestyle. A perfume that smells floral on a certain woman might show the muskier base notes on a certain man. Unisex fragrances are an interesting way to break away from the marketing mold and get excited about new fragrance adventures.
Commes de Garcon 2– CDG is known for strong and modern fragrances and this is no exception. There are many nuanced notes, making it interesting and unique for every wearer.

Calvin Klein ck one– This is the original unisex fragrance. It is a classic, citrus-y fragrance anyone can feel confident in.

Hermés Eau de Mandarine Ambrée– Citrus scents tend to work wonders on everyone's skin and Hermés knows what they're doing.

Tom Ford Oud Wood– A muskier parfum, with one of the rarest notes, oud wood. Oud Wood is an iconic fragrance that evokes a sultry luxury for the wearer.
After reviewing these options do not be afraid to explore gendered fragrances. Head to a department store or Sephora and spray something new. Tom Ford has a lot of "male" fragrances that are dynamic and luxurious. Hermés also has cologne based off exotic notes rather than marketing.