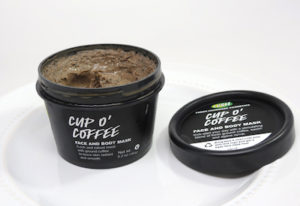 I've recently discovered the Lush store in Fashion Square mall to have more fun and interesting products than I expected the store to have.
Body Butter, dry shampoo, lotion bars, it's a girl's body product paradise. And perhaps one of the best perks of the Lush store are the samples.
If you're interested in trying a product, but don't know if you'll like it, Lush employees will give you a healthy size sample for you to try. What I also loved about the Lush store was that most of the products are natural, which I am a huge advocate for.
I decided to try the Cup O' Coffee face mask, which "wakes up tired complexions," according to Lush.
The face mask is thick, and has a wonderful coffee color to it. Of course as the name suggests, it will remind you of a cup of freshly brewed coffee because there are Arabica grounds in it. Agave syrup and caffeine powder also grace the list of natural ingredients.
Naturally, when using this face mask for the first time I had some thoughts I think every Lush girl would have.
What kind of roast I am putting on my face?

I wonder how this coffee tastes?

I heard once you can use coffee as a natural self tanner, is my face going to be darker than my skin?!

Is the caffeine going to help take away those unsightly dark circles I am rocking under my eyes this week?
By the ingredient list we know what kind of grounds were used, strong and dark. My favorite! And no, my face didn't end up two shades darker than the rest of my body however, I really enjoyed using the face mask.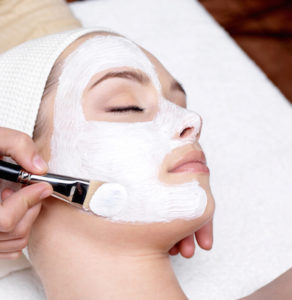 I loved the smell because it did smell like a cup of joe. I also loved the fact the exfoliants were coffee grounds because despite my initial thought, they were not too rough or harsh on my skin. I also loved the fact this mask clearly had caffeine in it, which is a natural anti-inflammatory and helps reduce redness.
If the Lush Cup O' Coffee face mask sounds good enough to try, head over to grab your sample and let us know your thoughts.