These Overnight Masks Will Help Hydrate The Driest Of Skin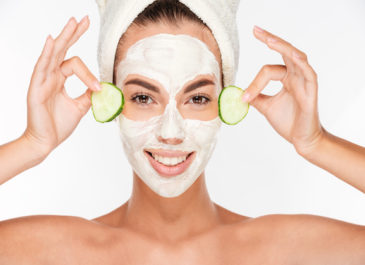 The weather is changing, and with it comes a change in our skin. As fall begins to bring cooler temperatures, you might notice your skin looking dry and dull.
It's normal for your skin to change a little when the seasons change, especially when it goes from a warm to cool climate.
The humidity in the air begins to drop, which means there is less moisture to help keep your skin hydrated.
As a result we have to help maintain hydration in our skin by drinking plenty of water and using products that help boost hydration levels and create a moisture barrier for the skin.
One way to do this is to use an overnight mask a few times a week. These masks are specially made with ingredients like hyaluronic acid to help hydrate and plump dull skin.
Here are a few overnight masks to try that will hydrate even the driest of skin.
Belif Aqua Bomb
This sleeping mask is a fan favorite and once you try it you'll see why. The gel-like texture is cool and lightweight, making it a great intro mask for those who have never tried an overnight mask. The product soaks into the skin nicely and doesn't feel greasy. It's also packed with hyaluronic acid which helps boost hydration and maintain a moisture barrier to protect your skin.
Fresh Black Tea Overnight Firming Mask
Fresh is known for their beautifully smelling masks, and one that has gained a lot of popularity is the black tea mask. Infused with fermented black tea and lychee seed extract, this mask helps both hydrate and firm tired, dull skin. It also protects against free radical damage which means it's feeding your skin with amazing superfoods while you sleep.
Summer Friday Jet Lag Mask
Great for all skin types including sensitive skin, Summer Friday's Jet Lag mask has a cult following for its intense ingredients. Packed with vitamins, peptides, antioxidants, ceramides, and exfoliating extracts, this mask literally does it all. That's why it's called the Jet lag mask, because it can wake up the most tired, dull, exhausted complexion.
Glow Recipe Watermelon Sleeping Mask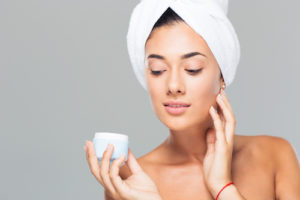 Not only does this mask help hydrate lackluster skin, it also brightens your complexion as well. And the fact that it smells like a watermelon smoothie doesn't hurt either. This oil-free mask is formulated to be extra gentle and help brighten and tighten the skin. The watermelon also acts as a great antioxidant while helping to calm the skin of any irritation.