Yes, it's that time of the year when we listen to holiday music, host or attend holiday celebrations and oh yes – participate in performance reviews and discussions. Hopefully, both events will bring happiness, insight and fulfillment. After all, many leaders and HR professionals like to say that feedback is a gift – an opportunity for growth and development.
While I agree that feedback can lead to enhanced insight and leadership empowerment, the caveat I would add is that this can effectively happen as long as the deliverer of the information is an empowered and insightful leader themselves. And to ensure a productive outcome, the conversation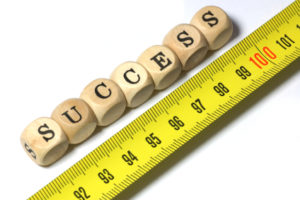 should be focused on each individual's strengths, as that's what people leverage to gain additional skills and competencies.
Unfortunately, most performance discussions skim over the business results and strengths of the individual and instead focus on what the reviewer identifies as improvement areas. This approach does not produce a very motivating discussion or outcome and generates little to no inspiration or momentum for the upcoming year's goals.
So, with so much time and energy spent on performance reviews that don't usually inspire or motivate people to deliver results significantly above expectations, what's a leader to do in order to change this paradigm and often lackluster result?
Challenge the paradigm!
If you're the leader of a team, department, division or company, spend the time needed to do a quality review. Performance reviews are not a HR process – they are a core resource for managing and developing the human talent of an organization.
Identify the top 3-5 strengths of each person you will be reviewing and communicate how these attributes make them a unique contributor to the business. You need to be able to do this work for others before you can adequately identify your leadership strengths.
Be able to identify business activities/successes they delivered in support of the annual operating plan and company objectives. It is amazing how many times leaders were not able to identify key contributors to the business plan success. Everyone does not deliver the same level or caliber of results and the inability to be able to distinguish these unique contributors is de-motivating to the high performers (who usually "carry" the plan).
Write the review over the course of the year (or if it's semi-annually, over the six month period). Year-end performance reviews put pressure on everyone; however, you can be capturing a good deal about each person's performance on a monthly basis so you are ahead of the curve and less likely to miss key milestones or significant achievements.
If you're the person being reviewed, you want to ensure that you are prepared for the discussion.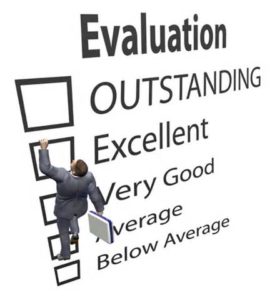 Enter the performance discussion with you own information: Business results you delivered and the key leadership competencies you possess. Performance reviews should not be a passive experience; that is, just go in and hear what the boss has to say. Don't assume he/she is completely aware of everything you've done – and make sure that you're aware of everything you've done. It's amazing how much can be overlooked unless you take the time to formally write it down.
Make sure you can demonstrate what you have done to develop your leadership competencies and business acumen (e.g., courses, coaching, training etc.). Change doesn't happen because we intellectualize it; rather, change and improvements are directly influenced by the work one does – not what they talk about.
Stop looking at others as the source of your shortcomings or failures (yes, we can all have failures). It's the ability to recognize the shifts/changes that have to be made that will enable you to move forward, versus maintaining the status quo.
Try to hear what people are saying to you, even if it is unpleasant. The greatest insights can come from what is implied as easily as from what is directly said. You need to hear it all.
At the end of the day, any business has three assets: human, financial and physical. The second two are dependent on the first – maybe the human assets should be given additional focus and investment. After all, people are the main competitive edge in a company that recognizes the value of all of the assets he/she has to work with.
Performance reviews are an integral part of the succession planning process – not just a form to be completed. Rather, it's a document to recognize, reward and inspire talent to deliver extraordinary results!