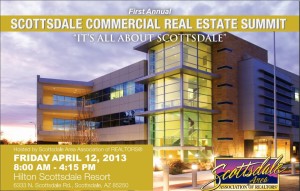 Want to really know what's happening in and around Scottsdale?  There is an exciting, full-day event to be held on Friday, April 12 at the Hilton Scottsdale Resort that is open to the public highlighting current and planned commercial real estate development in and around the NE Valley.  It is called The Commercial Real Estate Summit "It's all about Scottsdale".   The Summit will be hosted by the Scottsdale Area Association of Realtors® and is designed specifically for commercial/residential agents, developers, business owners, government entities, investors and residents interested in economic development.  Continental breakfast and lunch are included in the registration.  Early Registration is $45.00.  It is $55.00 per person 4/2-11, $65.00 at the door and tables of 10 are discounted to $400.00 for your company or group.
Register Online at www.SAARonline.com
In our previous articles written for SmartFem, we have emphasized that "knowledge" is a powerful tool and being "smarter" than the next person – gives you a leg up on negotiating.  If you are in Scottsdale or vicinity, regardless if you are simply buying a home, renting a condo or deciding where to locate a business – the information obtained at the Summit will be a strong asset in your arsenal.
Speakers include some of the most respected leaders in the state sharing insight about current and future events and projects that are likely to have profound impacts on our quality of life.  Speakers will focus on transportation, healthcare, tourism, retail, housing, growth in the airpark, economic initiatives in south Scottsdale and plans for the Loop 101 corridor within the Salt River Pima Maricopa Indian Community.  You may register online at www.SAARonline.com or simply by calling 480-720-4777.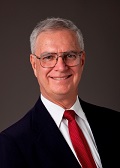 Jim Kasten, CCIM SAAR Commercial Summit Coordinator Owner / Designated Broker Kasten Long Commercial Group