How Millennials are Changing the Work Place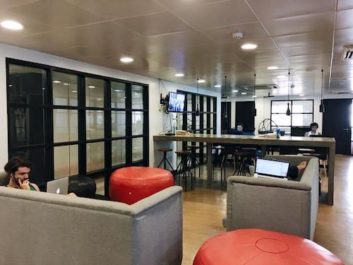 It's no secret that Millennials have been a driving force in the change of traditional work environments.
Companies like Uber and Zappos offer nap rooms, Google offers free gourmet lunches and has masseuses on site, and Twitter has a gym and rock climbing wall.
But there are values Millennials have that stretch far beyond free coffee all day and a bean bag chair. They want the flexibility and type of work place that is willing to work with a modern approach to business.
Millennials watched their parents put in grueling hours, miss holidays, quality family time, and spend their days locked in a cubicle running the rat-race that is corporate America.
Climbing the ladder, sacrificing a personal life, and being burnt out were part of the Gen Xers' way of life. But for Millennials, no thank you.
Entering the professional world as the most educated generation in history, Millennials saw an opportunity and huge gap in the market for change, and they jumped on it.
Start-ups emerged, and along with new and innovative businesses, a new way of working daily was molded.
Millennials decided they could benefit from hiring remote workers instead of employees to fill an office. Most people do the bulk, if not all, of their work on their computers.
When running a start-up is costly enough, Millennials ditched the office space and overhead and went for remote contract workers.
You can get the best person for the job, no matter where in the country they live. And with video chat like Skype and Zoom, conferences can still be held, just via your computer screen in the comfort of your home office.
Along with remote work, Millennials decided you get to make your schedule, as long as your work gets done and on deadline.
Need to go to the doctor? Great, so long. Want to take that weekend getaway? Have fun.
With a new way of balancing work life with a professional life, Millennials were able to adopt a more stress-free way of living. No more cramped cubicles, no more corporate ladder, just innovative leaders all around the table who bring ideas and change to the forefront of business.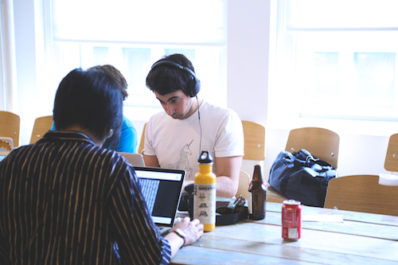 Millennials appreciate the opportunity to apply their knowledge and education in an environment that fosters growth, inclusion and innovation.
When critical thinking was beaten into their brains, the ability to use their talents not only makes for some hugely successful companies, but a work environment that encourages ideas and a few smiles along the way.