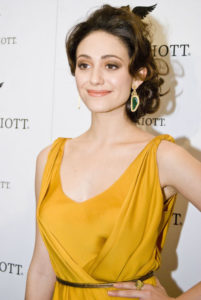 After seven seasons, the actress is demanding equal pay as her male counterparts for her hit role on Showtime's "Shameless."
Rossum, who has been with the show since it aired in 2011, has spoken up about the wage gap between her and male co-star, William H. Macy.
Before signing on to do the eighth season, Rossum asked for equal pay for her role. Negotiations did lead to Rossum earning the same salary as Macy, but Rossum wants more.
Currently, the actress is asking for more money per episode than Macy to make up for the past seven seasons where she made less than him, according to Variety.
Because of the ongoing negotiations, Showtime has not moved forward with the eighth season, which has been ordered.
Rossum has been an integral part of the success of the series, and her character is crucial to the show, so much so that Variety reported the show's frontrunners haven't even considered doing the show without her.
Rossum plays the matriarch of the Gallagher family on the show, and has become a significant character which the show focuses largely on. Since playing her character, Rossum has been nominated for two Critic's Choice Awards.
Although her demands may seem high, it continues to shed light on a much needed conversation about the wage gap between men and women in general.
Actresses like Jennifer Lawrence and Emma Watson have long spoken out about the wage gap women experience in Hollywood to help continue the fight for equal pay.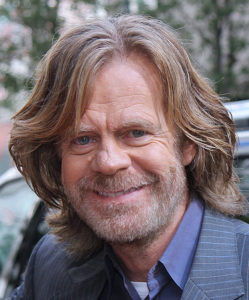 In 2015 full-time working women made 80 cents to every dollar men earned, according to the Institute for Women's Policy Research.
Virtually every occupation has a gender wage gap of 20 percent.
Equal pay for equal work has been an ongoing issue, and perhaps the elite women of today fighting for equal pay will start a trend for women who aren't famous.