14th Annual Alice Cooper's Christmas Pudding Event is Coming Up!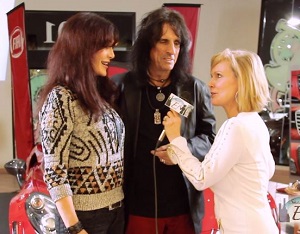 Alice Cooper and Sheryl Cooper are interviewed by SmartFem host Lea Woodford to discuss this year's upcoming 2014 Christmas Pudding Rock Concert at the Comerica Theater in downtown Phoenix on Saturday December 13. This 14th annual Christmas Pudding Concert will raise money for the Solid Rock Teen Center in Phoenix.
Solid Rock's purpose according to Executive Director Jeff Moore is to "try to give [at risk teens] an outlet so that they have something other than the typical drugs, alcohol, peer pressure and bullying that they have to put up with. It gives them a safe place to go and gives them something creative to do."
"Solid Rock is an outreach to at risk teens," says Jeff.  "We teach music, dance and voice to them and just try to give them an outlet."
According to Sheryl Cooper, who is actively involved in the teen center teaching dance, Christmas Pudding is the major fund raiser and will help raise enough money to run Solid Rock for an entire year.
This is a four hour long event and features guest comedy and musical talent such as Jonny Lang, P.O.D. Payable On Death, Thousand Foot Krutch, Nils Lofgren, Joe Lynn Turner, Gary Mule Deer, Daniel Roumain, Andrew Johns and more!
Get your tickets now at livenation.com

or call 602-379-2888 ext 2 for a lower rate directly at the Comerica Theater Box Office.
There are only five thousand tickets available including some amazing VIP packages. Alice warns they sell out every year so it's important to get your tickets early. "It's actually a Christmas party that we invite five thousand people to!"
If you only pick one concert to go to this year be there for this important and amazing production and help support Alice Cooper's Solid Rock Teen Center while enjoying the hottest concert of the year.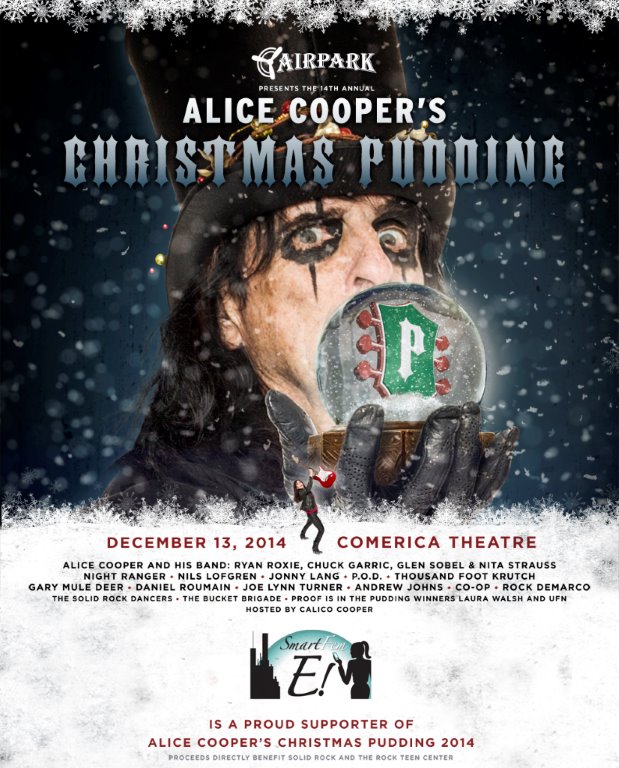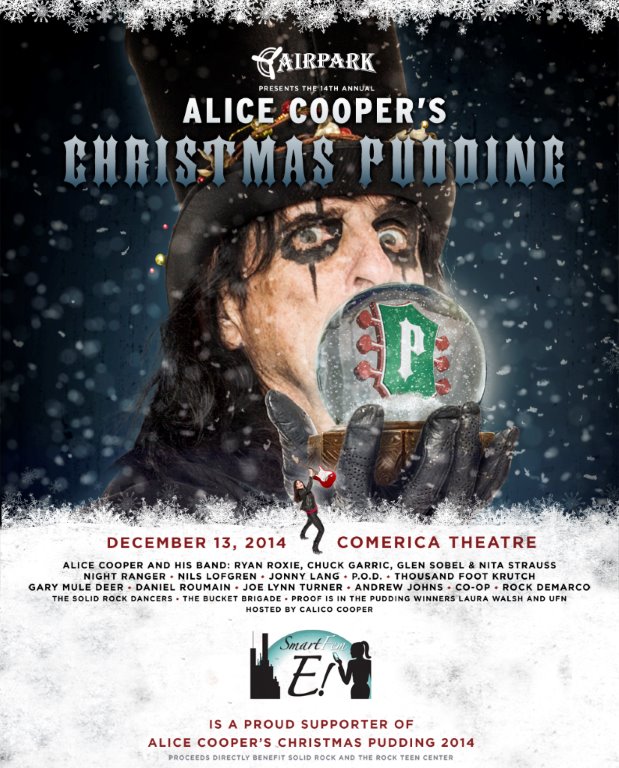 Sponsored by