Working with a rapidly growing magazine like SmartFem is demanding on my time and 2014 has been a very busy and happy year for me both personally and professionally. Those happy and busy times, however, have led to a bit of overindulgence and a few excess pounds and inches.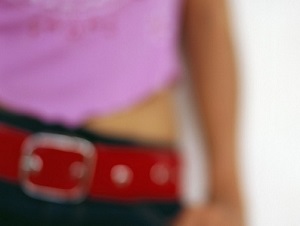 SmartFem's purpose has always been that we work hard to ensure that we only work with the very best companies and most trusted brand names that are safe, responsible and of course women friendly. As publisher of SmartFem Magazine I want to personally evaluate those brands so when I was approached by IMAj Instutute of Scottsdale, I jumped on the opportunity.
Like many others I'm skeptical when it comes to weight loss or companies that promise instant results. I've had many of my own personal experiences with these so-called miracles. Over the years I've tried and tried but few really worked or came close to living up to the all the promises and guarantees.
The frustrating thing about weight is that it comes on fast but is always slow to leave. Maintaining my weight is increasingly a struggle as my metabolism is not what it used to be. I try to stay accountable to my gym buddy and daughter, who works two jobs, goes to school and still finds time for exercise… but I still need a little jump start to get motivated.
Last year I had the opportunity to review a new laser technology at IMAj Institute (see article – Is Laser Rejuvenation safe?) that melts fat (and of course inches) and it was so successful for me that I decided to try it again… for that extra motivation (jump start) I need at the gym.
My experience with IMAj Institute is always amazing. The staff and students are all passionate and excited about what they do which makes it fun. I had three amazing women working on me, Kaitlyn Danosky LC, LEI, CCTS, LSO who is also assistant clinical director, and student aestheticians Adele Donovan and Amanda Martinez.
Before starting they took pictures and measurements of my mid-section problem area. They took 3 measurements across and below the belly button.


Not often can you walk away with such instantly measurable results but the numbers speak for themselves…
These are same day instant results! That's enough to just slip back into that evening dress that just didn't quite fit when you woke up this morning.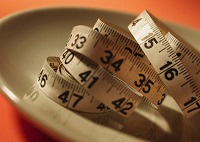 I have to admit it was pretty nice slipping back into my skirt and seeing the zipper go all the way up and not being too snug. This certainly doesn't change the fact I still have to go to the gym, eat well and exercise but it certainly gives me the little jump start and motivation a busy girl like me needed.
I admit that I loved the instant gratification… especially when it comes off my waistline. I will definitely be sneaking in to IMAj Institute a few more treatments around the holidays!