Disney has changed fairy tales  The stories that we think we know are much more depressing and morbid than Walt and his gang have led us to believe. The Brothers Grimm's original stories are dark and mysterious, however most children of the modern world have grown up hearing them diluted and optimistic. Despite the morose originals, for a long while filmmakers have been making the childhood legends much easier to swallow. From Hans Christian Andersen's Little Mermaid tale, where our hybrid friend dies in the end, to Snow White, whose stepmother is forced to dance in shoes made of iron until she dies as punishment.
Although the original tales are whimsically abysmal, and the "classic" tales known today are delightfully watered down. The recent phenomena of dark (and most often violent) fairy tale action pieces are on the rise.
Here is a rundown of some really grim tales coming up this year:
Grimm, a show that airs on NBC, follows the story of a young detective who is a descendant of the Grimm family, who wrote the original tales…and surprise, they were all true, and all of the creatures are real. Each episode features more than the traditional stories, expect tales from frightening lesser-known folkloric beasts to a twist on classic villains, see wolfman, etc. The new season of this show begins on March 8th.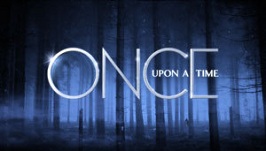 Once Upon a Time
began in 2011 on ABC, which the Disney Company owns. Despite the clichéd title, Once Upon a Time dramatizes and romanticizes traditional fairy tales. Each character is part of an alternate universe and they all, no matter how kind, possess flaws and secrets. The show works both as fantasy drama and a fairy tale respite for fans. Catch up with Snow White and her clan every Sunday evening. Check out
the show's website
to find out what you missed.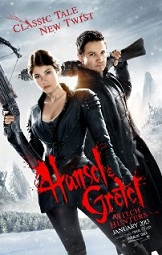 Hansel and Gretel: Witch Hunters
takes the idea of a Grimm fairy tale to a whole new level. The story follows Hansel,
Jeremy Renner
, and Gretel,
Gemma Arterton
, as they try to save children from satanic witches. Donning anachronistic weapons and gothic action hero outfits, the witch hunters attempt to save a village…maybe the world? It comes out this month on the 25th.Another addition to the list is
Jack the Giant Slayer
, starring
Nicholas Hoult
which will be released March 1st.
The trailer
suggests war violence so it is safe to assume 
Jack does a little more than just foolishly buy some magic beans.
He also finds love, kills enormous creatures and meets with a king (
Stanley Tucci
).
Oz: The Great and Powerful
also brings an eerie take on The Wizard of Oz story. An adventurous origin tale from what the trailer depicts,
James Franco
and a mysterious circus play a role in this film. The Wicked Witch of the West is portrayed as more of a fairy tale monster than is depicted in the original Wizard of Oz. Creepy circus music and realistic flying monkeys in the trailer had me opted out from the beginning though. March 8th is when you can expect to see this one in theaters.