Here Are Some Of The Best ADOT Safety Signs
New Year, new signs! ADOT loves to have fun with Arizona drivers. Clever signage across Valley freeways have gained quite a following and countless laughs.
And although the signs are clever and funny, they also come with a serious message, to drive safely and mind the driving laws. Nevertheless, ADOT has managed to make their slogans a fun new Arizona staple and tradition.
Even those vacationing in Arizona love the ADOT signs and their funny verbiage, so much in fact that people have taken to Instagram to share with others the comical signs gracing Arizona freeways.
Here are some of the best ADOT signs of the past, and we can't wait to see what ADOT has in store for Arizona this new year.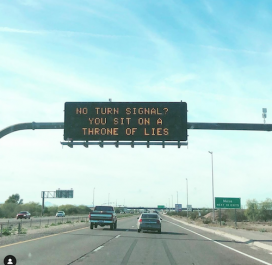 That time when ADOT referenced the biggest show in modern TV history! Game of Thrones fans rejoiced.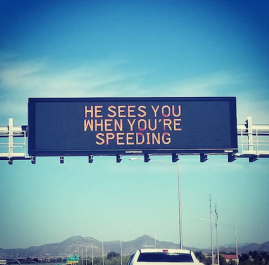 Or when ADOT thought it would be fun to reference Santa and a good ol' fashioned Christmas song.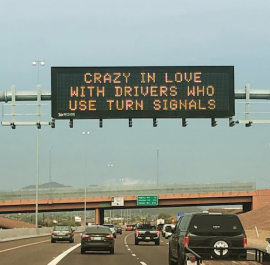 Who can forget that time Beyonce and Jay-Z stopped in Arizona as part of their tour? ADOT is clearly a fan.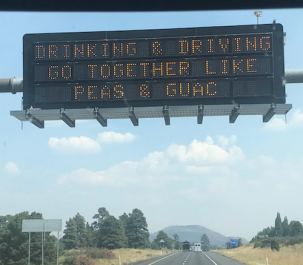 This oldie but goodie made people laugh for days.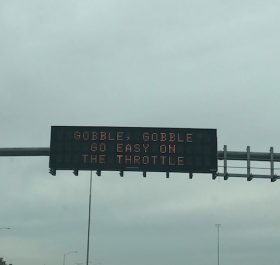 Thanksgiving gave ADOT a lot of hysterical sayings, but this one was a fan favorite.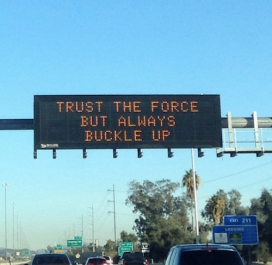 Perhaps second to the awesome Game of Thrones reference was that time when ADOT used Star Wars to remind us to use our seatbelts.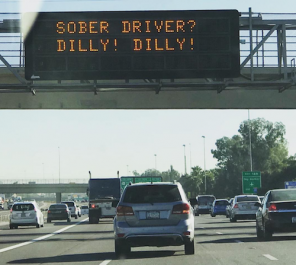 The best Super Bowl commercial quickly became one of the funniest ADOT signs. Dilly! Dilly!
Who can forget the O.G. of ADOT signs?! The one and only drive hammered, get nailed sign that perhaps was the catalyst for them all!
Do you have a favorite ADOT sign? Comment below and share with us which one made your list of best signs. And keep an eye out for the new sayings this year.