Lea Haben of SmartFem is granted an exclusive interview with the directors of the upcoming movie Ruby Sparks.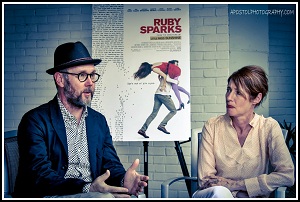 In 2006, Little Miss Sunshine became a runaway hit bringing critical and commercial success to small independent film making. The dynamic duo directing team Jonathan Dayton and Valerie Faris led the project which earned four Academy Award nominations and two wins. Now the directors return to direct their follow up movie, Ruby Sparks. The film stars Paul Dano (Little Miss Sunshine) as Calvin Weir-Fields, a once successful writer struggling with writer's block. Calvin overcomes his block with the help of his muse Ruby Sparks (played by the film's writer Zoe Kazan) who visits his dreams. His writing flourishes up until the point when his muse comes to life.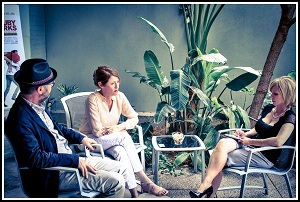 At the film's Scottsdale press day (and in an exclusive interview with Smartfem), I sat down with the incredible duo to discuss this romantic comedy and to see what they have been up to for the last few years.
All photography is courtesy of the very talented Rachelle Apostol of Apostol Photography LLC.  For full sized and more exclusive pictures of Ruby Sparks directors Jonathan Dayton and Valerie Faris visit SmartFem.AZ on Facebook.
SmartFem:  What was it about the script that made you decide to do this film?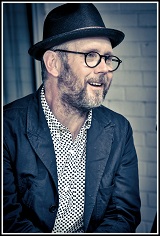 Dayton: "It had substance, it was real and it was entertaining… It was entertaining…"
Faris: "It dealt with the real dynamics between men and women and their relationships."
Dayton: "Movie projects are a commitment and they take about two years off our lives, so we need something that we can work on repeatedly but still find something new and fresh."
Faris: "If a story is well constructed there is so much you can do with it.  You work hard on something and it's fun to see the way it comes together especially when you cast the right people for the characters, that's when the story is really fun and takes on a life of its own."
SmartFem:  Your leading characters don't embody the usual Ken and Barbie Hollywood leads.
Dayton:  "We like our characters to be real people and sometimes eccentric. They feel more real."
Faris: "I really like that our characters are flawed and imperfect… as I feel people can relate to them and I find it endearing.  Some of our favorite friends are eccentric and not your cookie cutter type and really off the grid."
SmartFem: Any new projects coming up?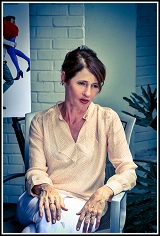 Dayton: "We're [going to] do a pilot for HBO. We're hoping to do… it's still in the works. It's called THE LANDLORD and it's written by comic book artist Dan Klaus from Oakland. He's written a lot of movies."
Faris: "He wrote GHOST WORLD… and he had a comic book series called 8 Ball. He's an incredible comic book writer."
Dayton: "The Oakland museum has a retrospective of his work. He's very talented and has written a really funny plot."
Faris:  "We enjoy movie projects but HBO is a good place for us right now.  We will always entertain doing a movie at the same time.  We aren't in talks about any at the moment."
SmartFem: What's it like working with HBO?
Faris: "Incredible as they are very supportive. They make their choices based on whether they      think a show is good or not and not so much about ratings."
I would like to thank Directors Jonathan Dayton and Valerie Faris for taking the time to speak with SmartFem on Wednesday. Earlier this week, I had the opportunity to view a special screening of Ruby Sparks in Scottsdale and meet some of the cast. Look for SmartFem's exclusive movie review and photos.