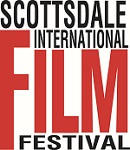 "Kids don't get recess like we did when we were their age," Amy Ettinger, Executive Director of Scottsdale International Film Festival explains. The festival, which opens October 9, 2014, will once again feature a special screening program for children as it did for the first time last year. Ettinger thinks that keeping the youth involved in the festival will enrich them and keep their creative juices flowing.
"I want them to see there's something other than Nickelodeon or PlayStation," Ettinger says. She hopes that by showing kids international age-appropriate films they will develop a "love and appreciation and understanding that there's more."
Scottsdale International Film Festival will have two programs for children this year, an animated and a live action short film screening. All are kids are invited and encouraged to view the films, however SIFF is partnering with a charity this year. Arizona Republic Charities will be sponsoring Title I students from the Deer Valley Unified School District so they can view the films without having to pay for full price tickets.
Previously when Ettinger attempted to put on a children's program it "failed miserably." She notes that this program is a large success not just due to her, but to Kelli Fawcett (Arizona Republic) who helped her organize the youth screenings. "I have to give credit where credit is due," Ettinger says.
This year there will be 8 animated and 5 live action short films shown for the children. Following those two programs, the festival will kick off. The Thursday of the event the children's programs will screen in the morning at 10:30 a.m. and at 12 p.m. and after that there will be a special early screening before the opening reception of a Spanish language film entitled, Elsa y Fred. Ettinger explained that this film was remade in English (Elsa and Fred) and will screen on Sunday night at the festival. The English language remake stars Shirley MacLaine and Christopher Plummer.
"I feel bad for kids nowadays," Ettinger says. She says it feels almost like a "cry of outrage" that children have less days off and get up earlier than she did when she was younger.
Ettinger hopes that through the implementation of this program into the Scottsdale International Film Festival children will be exposed to "beautiful films from around the world."