Exclusive movie review of The Heat by Lee Cooley.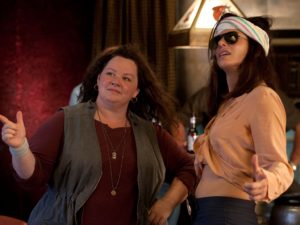 Although I was skeptical about Sandra Bullock playing a buttoned-up FBI agent and Melissa McCarthy an unconventional undercover cop — my wife was right, The Heat is "worth the price of admission."
Two week ago, I'd been spared what looked like another formula feature when the box office at Studio Movie Grill gave us the wrong tickets (note to self: arrive earlier, check tickets or avoid SMG altogether).
When we got to the Harkins Scottsdale 101 this past Saturday night, The Heat was sold out — four weeks after it opened. We were a little surprised, but barreled over to Harkins Shea 14 to catch the next show.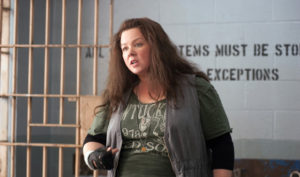 I thought the trailers might be my favorite part of the evening* until I was pleasantly caught off guard by this hilarious send up of buddy-cop flicks. Screenwriter Katie Dippold, who produces and pens for NBC's Parks and Recreation, writes in an improvisational style that suits McCarthy's stand-up comic timing.
Bullock? Not so much. As some point, we may discover that other actresses ("lady actors" as McCarthy calls them) were considered for the role of Special Agent Ashburn. Bullock's okay, but she may wind up with second billing behind McCarthy if the already rumored sequel gets made and why wouldn't it?
According to Box Office Mojo, The Heat has already grossed more than $129M after just four weeks and it ranks 8th in the current Top 10 studio releases – well ahead of bigger-budgeted motion pictures like The Lone Ranger and White House Down.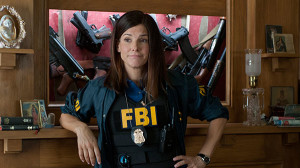 Typically, a Hollywood film must domestically gross what it cost to produce in order to be profitable. These "negative costs" (so named for expenses up until the final negative is printed) exclude distribution and promotion. The Heat has already earned three times its production budget!
Profit margin aside, McCarthy's much talked about profanity seems more geographical than gratuitous. Her character's Bostonian family is no more foul-mouthed than Mark Wahlberg's in The Fighter. The real question is whether she'll get another Oscar nom for supporting actress…or as actress in a leading role.
Buddy Cop Movies Trivia Timeline

1949: The start of this genre is credited to Akira Kurosawa's Japanese crime drama Stray Dog
1968: Peggy Lipton breaks the glass ceiling as one of three undercover cops in TV's Mod Squad
1974: Alan Arkin & James Caan play San Francisco detectives in Freebie and the Bean
1982: Eddie Murphy makes his film debut in 48 Hrs. as an ex-con paired with cop Nick Nolte
1987: Mel Gibson & Danny Glover star as L.A.'s finest in the first of four Lethal Weapon movies
1995: Martin Lawrence & Will Smith wreak havoc in Miami-Dade as a couple of Bad Boys
*New trailers worth watching: The Way Way Back, The Butler, About Time