Sexual power sizzles, tables (and a divan) turn, and roles reverse in Venus in Fur, Arizona Theatre Company's latest offering, which opened on May 2nd at the Herberger Theater.
Click for information about Herb Paine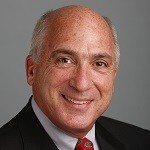 Herb Paine is President of
Paine Consulting Services
specializing in organizational development and change management. His social and political commentaries are aired regularly on KJZZ.
Herb recently appeared on stage as Inspector LeStrade in Fountain Hills Theater's Sherlock's Last Case and as Sgt. Jeff Pugliese in the National Geographic Channel's docudrama, "Inside the Hunt for the Boston Bombers."
Herb's prior contributions for SmartFem were on behalf of Valley Youth Theatre and focused on engaging children in the performing arts.  
Stage right: A thunderclap announces the seemingly scatterbrained entrance of Vanda Johnson, an aspiring and struggling actress, late for her audition and a shot at the big time. The rain and wind blow her into a New York studio, one foot unshod, her umbrella collapsed, and her mouth a depository of epithets.
Stage left: Thomas Novachek, an aspiring writer-director, frustrated that at day's end he has yet to find the lead actress for his new play ~ based on a 19th Century erotic novel by Leopold von Sacher-Masoch, from whose name masochism derives ~ is anxious to leave the studio and go home to his girlfriend. There he stands puzzled and impatient with Vanda's late arrival.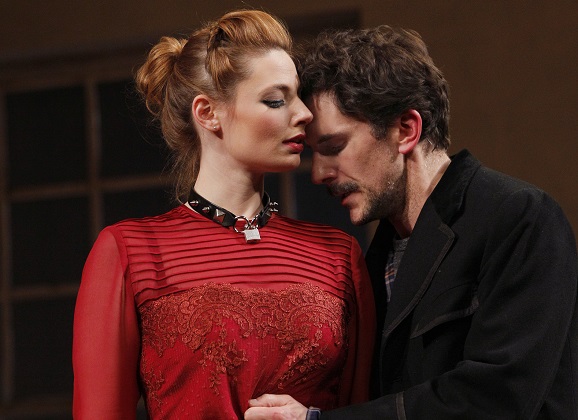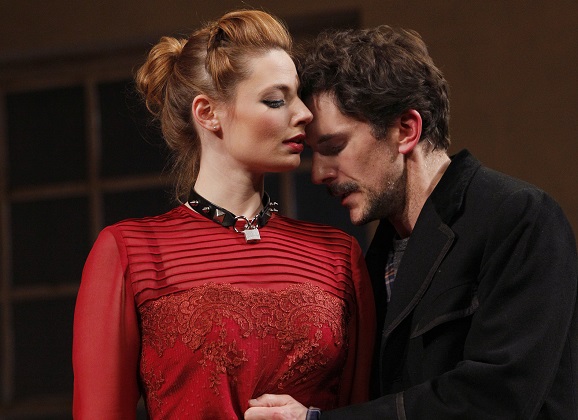 Action: What unfolds on stage is (with apologies to Churchill) a riddle wrapped in a mystery inside an enigma. It is a metaphor for the hot and cold war of erotic politics in life and the workplace ~ here, framed in an acting studio ~ where authority may be tenuous and roles between men and women are fluid and elastic.
Thomas (Michael Tisdale) yields to Vanda's tenacious entreaties and allows the audition. Vanda's reading is spell-binding. And the play shifts into high-gear, as director and actress assume the characters of the script, Wanda and Severin. Now, the play within the play becomes the arena for testing the balance of power between man and woman, for delving into the impulse to dominate or be dominated.
The riddle is in the power play between Vanda and Thomas. Who is in control? Who has advantage? Who is really pulling the strings? Thunderclap! Are the gods at play, is Venus on a lark?
The mystery may be in a line from the Apocrypha's Book of Judith, oft-repeated throughout the play: "The Lord hath smitten him and delivered him into the hand of a woman." The reference is to Judith's heroic beheading of a tyrant and the destruction of the enemies of her people. So, perhaps this is a passion play about redressing grievances against unjust domination, about putting the director in his place. Or, perhaps, it is about the director wanting to lose his head over the goddess of love and to submit to her inevitable and pleasurable domination.
The enigma is Vanda, artfully performed by Gillian Williams. Who is she, really? How is that she knows the script so well, knows so much about Thomas and his girl friend, and knows how to manipulate him just right?
A word more about Ms.Williams: She is electric in the role of Vanda and her shape-shifts to Wanda never miss a beat. She is a ray of light ~ a bolt of lightning ~ on stage, dressed at one moment in leather lingerie and a dog collar and at another elegant in a floor-length fancy red dress. I only wish that Mr. Tisdale had been as convincing and compelling in his portrayal.
Kudos go to Shana Cooper for her direction and to Sibyl Wickersheimer for designing a simple but icily stunning set.
Venus in Fur,in the course of an uninterrupted ninety minutes, may get a bit ponderous in the middle; it may leave you with more questions than answers, but they are questions worth pondering; but its explosive ending will be worth the wait. As Thomas says, "Go to the theater to find the passion we don't get in life." And, I'd add, to probe issues that we don't probe enough!