Happy 20th Anniversary, Harry Potter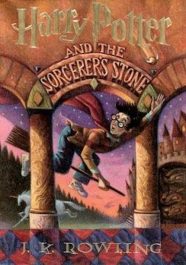 Harry Potter and his wonderful wizarding world turns 20 today.
The seven-book series chronicled a young boy named Harry as he navigated the Hogwarts School of Witchcraft and Wizardry with his best friends, Ron and Hermione.
Along the way, Harry learns about trust, loyalty and friendship, all while dealing with the tedious act of being a teenager and growing up.
It was 20 years ago today that J.K. Rowling's Harry Potter and the Sorcerer's Stone hit bookshelves, and the world as we knew it magically changed forever.
For those who never caught Harry Potter fever, the marking of today probably doesn't hold much merit.
But for those who lost friends, endured heartbreak, learned about grief, and grew up with Harry, today is a magical day indeed.
We're called the Potter Generation. We're a group of kids who couldn't wait to run home and read a 987 page book after school. We got lost in a world that took us on amazing adventures and taught us what it means to truly use your imagination.
But there was so much more we were learning about while we were walking the streets of Diagon Alley, or solemnly swearing we were up to no good.
And it wasn't until we grew up a bit did we understand the lessons we learned, in a sense, together.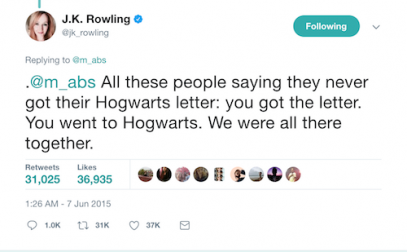 We learned what it meant to be a good friend, and how to be empathetic. What it means to be loyal, to work hard at something you may not be naturally good at, and how to love unconditionally.
We learned that sometimes, no matter how much we want to be like others, it's cool to just be yourself. We are all human, and being an individual is what makes each and every one of us special and unique.
We learned we are all special.
Sometimes courage is a facade, and we all fear something. What shows true growth are the choices you make, respecting others, and striving to understand what you don't know.
We learned to question authority, not to take everything at face value, and to follow our gut and our heart.
We learned to forgive.
And perhaps the hardest but most valuable lesson we learned was how to deal with loss.
The Potter Generation spans across continents, oceans, and languages, yet we were united as one. We all went through the same life changes, catching curve balls as they were tossed our way.
But we did it together, with the help from a world and characters that were as real to us as the person who is sitting next you.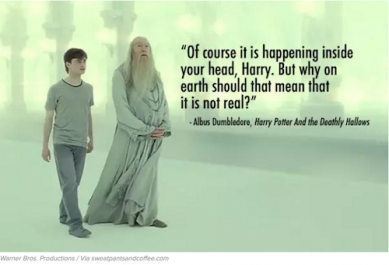 Twenty years ago Rowling sent us a letter inviting us into her world, and 20 years later kids are still learning the lessons, going on the adventures, and finding that reading a book really is pretty cool.
As each generation graduates from Hogwarts and enters the muggle world, they will undoubtedly carry with them the lessons they learned along the way.
And they say magic isn't real.