Five Wardrobe Essentials to Stay on Trend Through the Seasons
Spring is here, and with it come new trends, styles, and collections stores swear we need in our wardrobe. Luxury, fast fashion, and other retailers are constantly releasing the latest must-have items, constantly having consumers back for up-to-date styles. Unfortunately, these trends won't last long, leaving you with nothing to wear, again.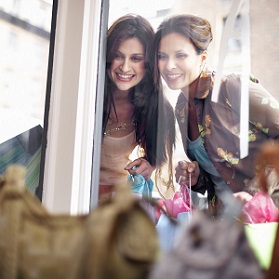 Luckily, there are classic, timeless, and fool-proof items that can keep you looking stylish and trendy throughout the seasons. If you're planning a spring-cleaning session soon, make sure these five essentials are in your wardrobe.
Blazer
Blazers are no longer just for corporate settings or job interviews. A comfortable but strong blazer can transform any outfit from casual to chic. When it comes to color, black is a classic that can be paired with almost anything, so stick to the basics. Remember that a good tailor can be your best friend, so get the blazer fitted for your unique body type.
Denim
Throughout the seasons, one item that never leaves a women's wardrobe is a good pair of jeans. Whether they're bell bottoms, skinny fit, or boyfriend style, jeans are an easy go-to for everyday style. Stick to a classic blue jean to ensure they'll transition with trends throughout the seasons.
White Top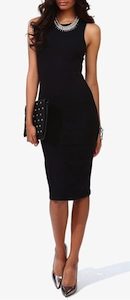 Whether it's a casual V-neck or a professional button-down, a white shirt is essential in any closet. The classic staple can be paired with jeans, skirts, shorts, and more. Keep your style in mind when choosing your ideal white top. Getting the most use out of our clothing is one of the easiest ways to practice sustainability.
Black Dress
We can't mention wardrobe essentials without highlighting a little black dress. While the term may seem dated, there is great truth behind the classic. A black dress is the perfect wardrobe staple because it can be dressed up or down and go from day to night with little effort. Take into consideration your personal style, body type, and lifestyle when purchasing the perfect black dress for you.
Jumpsuit
Contrary to popular belief, jumpsuits aren't just flattering on tall thin women. Jumpsuits come in many shapes, styles, and fits, making them a great option for any woman. Like little black dresses, jumpsuits can also be styled to go from day to night and casual to professional settings effortlessly. Simply change some accessories, shoes, and throw on some lipstick for a quick and easy transformation.