This Simple Addition Can Make Your Outfit Look So Expensive
I don't know about you, but I'm constantly looking for ways to make my outfit look more luxurious without much effort. As a work-from-home-mom, I like to keep a balance between casual and chic.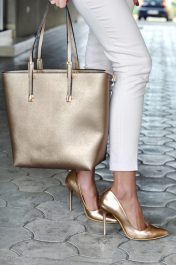 While I enjoy looking put together, I don't have the time to spend two hours every morning getting dolled up. 
Luckily, looking put together doesn't have to take over your schedule. Look and feel your best by adding a statement accessory to even your most basic outfit.
Accessories are an easy way to add class and luxury to any outfit without having to splurge on every item. A single statement accessory can easily take an outfit from drab to fab.
By adding an eye-catching accessory to your everyday outfit, you instantly appear more polished and put together.
If you're starting to build your wardrobe, stick to big and bold gold or silver pieces that can be paired with numerous outfits. Repeating accessories is a lot easier than repeating clothing, so investing in a quality eye-catching piece can make your money go farther.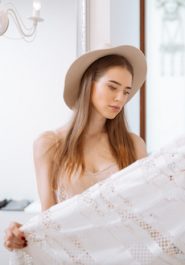 Taking your lifestyle into consideration is a huge factor when picking out the accessory that will elevate your look. As a busy mom who is constantly on the go, a chic and trendy crossbody bag is essential to keep all my basics at arm's reach. It also keeps things simple by saving me from having to change out from handbags on a daily basis.
Other accessories that can help your outfit appear to be more expensive and luxurious are items like necklaces, earrings, shoes, and even hats.
In an era where fashion and style are approached with a more is more mindset, I actually think that simplicity is key. A chic and basic monochromatic outfit can easily transform into a fun and fashionable look by pairing it with the proper accessories. The statement is in the details and should add to your style and not distract from it.
No matter your budget, lifestyle, or fashion preferences, remember that personal style has little to do with the pieces you wear and everything to do with how you carry yourself. Keep that in mind next time you're getting dressed, planning an outfit, or shopping for the latest trends.