5 Reasons You Should Consider Consigning your Luxury Pieces
If you're lucky enough to own designer items, then you probably remember purchasing your first luxury piece. From the feeling of walking into the upscale store to the excitement of picking out your favorite piece and getting home to open the carefully wrapped designer item, the entire process is unforgettable.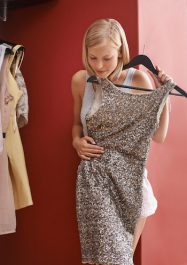 The unique experience adds to the difficulty of letting go of some of those items that with time no longer fit your style, values, or lifestyle.
While parting with designer pieces can be tough, there are many benefits to parting ways with what once made you happy.
As an avid reseller and second-hand shopper, I love the idea of letting go of what no longer serves you in order to make room for things that will. Below are my top five reasons you should consider consigning your luxury pieces.
Most luxury items have high resale value
High-end designer brands like Louis Vuitton, Chanel, Gucci, and Fendi are some of the brands with high resale value. Most of the time, you can get up to 75 percent of the retail price for some of those pieces.
Do your research and find out how much your items are worth and whether the payout is enough for you. A simple Google search can give you an idea of how much your items are worth.
Your unused items are someone else's treasure
Now more than ever, consumers are looking for ways to save money and buy pre-owned items at a better price than retail. Consider other's wants and needs when consigning your items. Something that's been sitting in your closet without being used can bring someone great joy.
It's effortless and stress-free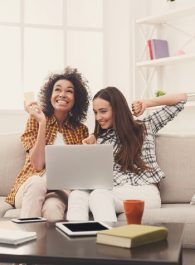 Consigning is now easier than ever. With online luxury reselling platforms like TheRealReal.com and LuxuryGarageSale.com, you can consign your designer items without leaving your house.
In most cases, you can print the prepaid shipping label from your home and ship the items for review. The platforms will then price and sell your item without you having to deal with the buyers.
Reinvest your earnings on the latest trends
Once your items are sold, consider your earnings a wardrobe allowance. Feel free to reinvest your earnings right back into your wardrobe for new and trendy pieces that can upgrade your look.
It's good for the environment
Consigning and reselling your unused items is one of the easiest and most impactful ways to partake in a more sustainable lifestyle. By recycling your unused items, you're helping reduce the carbon footprint.
Your efforts will impact your wardrobe, your wallet, and your planet.