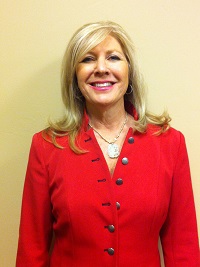 Linda Gellman Levin holds a dual Master's Degree in Early Childhood Education and in Special Education.  In this new exclusive SmartFem column Linda will address your tough questions on the difficult and important job of raising children.  askLinda@SmartFem.com
Dear Linda,
Why is it if you have two children raised in the same house, with all the same privileges, that they can be remarkably different? — Lisa, a mother and RN (Phoenix, AZ)
This is a puzzling question and very interesting to families. First of all,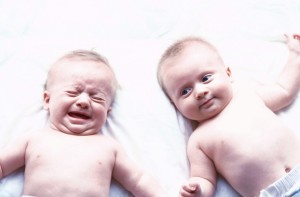 we are all born with different personalities, traits, temperaments, intelligence, and health issues that can be either similar or different from our siblings. Looking at three generations on both sides of the families can affect our DNA and can contribute to our abilities, looks, athletic traits, artistic, intelligent quotients, musical, learning styles, or mental health.
Even though we think we are giving our children the same opportunities or privileges or parenting styles, that doesn't necessary mean our children will react the same way or experience it in the same emotional state. What we say to one child may be heard differently with another child. We need to know that we are all different people even though we came from the same parents, and we need to be parented in a different parenting style than the other sibling in order to feel loved and cared for.
What is the best Parenting Style when disciplining a child? — Denise, mother of two daughters (Paradise Valley, AZ)
According to the research by Diana Baumrind, the best style of parenting is called 'AUTHORITATIVE ' OR DEMOCRATIC. Parents make reasonable demands on their child, and they enforce them by setting rules, setting limits, and insisting that the child obey. At the same time they express warmth and affection, listen patiently to the child's point of view, and encourage the child to participate in family decision-making.
Do you think spanking a child is the right form of discipline? — Ken, father of three small children (Glendale AZ)
Child Psychologists have various views on spanking. Most research indicates that spanking teaches a child to be aggressive and violent, and that it does not teach a young child the true meaning of his/her actions.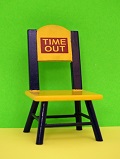 Spanking is often a release for the parent who feels frustrated and unable to cope with the young child's behavior. I feel a " time out"(depending on the age) can be effective and parents can also take a time out to think before being reactive. Giving two choices and re-directing a child to do something else, like not touching something and taking them into another room and giving them a toy instead to play with, can be effective. It's praising a child for appropriate behavior instead of telling them when they are always acting out.
Please send your questions to Linda via email at