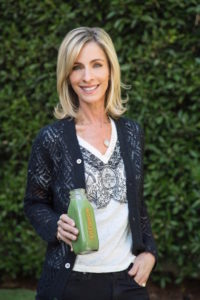 Elissa Goodman is a nutritionist and lifestyle expert who believes that proper nutrition is not only essential for optimal health, but can also make a huge difference in healing the body from the inside out.
Goodman knows firsthand how important physical and mental health is after facing life threatening Hodgkin's Lymphoma at 32 years-old.
She opted for an integrated approach, combining holistic nutrition with her traditional treatment, and it worked.
By nourishing her body with clean eating, and managing her stress, Goodman was able to heal her body while undergoing treatment for Hodgkin's Lymphoma.
She just released her first book, "Cancer Hacks," which is chalked with lots of common sense, easy to follow ideas.
Goodman is on a mission to educate and promote healthy and mindful living, hoping to challenge others to realize that we truly are what we eat.
Goodman specializes in a blend of both Western and Eastern nutrition modalities. She combines both conventional nutrition and holistic, while implementing supplement and super-food recommendations that support the client's health goals.
Goodman believes that people should become their own health advocates, and helps guide them toward how they can become more in tune with their body's needs.
She is the creator of the 21 day program, "Cleanse your Body, Cleanse Your Life," and the S. O. U. P. Cleanse, which is her approach to a five day cleanse.
Goodman is contracted for her macrobiotic cleanse, signature juices and healthy recipes at various health food cafes ad restaurants.
She is a certified Integrated Nutritionist from the American University of Complementary Medicine for Integrative Nutrition.
Goodman resides in Los Angeles, CA with her two daughters. For more information on embracing a healthier lifestyle visit her website at elissagoodman.com.