Tips For Eating Healthy On A Budget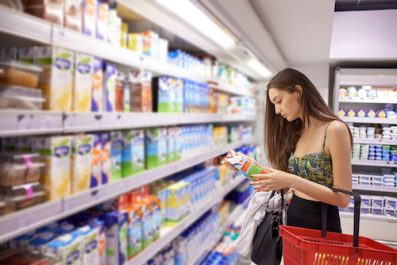 Sometimes eating healthy and meal planning can become difficult when trying to stick to a strict budget.
But before you resort to grabbing fast food, remember there are still ways you can stretch your budget and eat a healthy meal.
Here are some tips and tricks to eating healthy while on a budget.
Buy what's in season and freeze it.
One of the best ways to stretch your dollar is to stick to buying what's in season. Not only will your produce taste better and be fresher, it will give you more bang for your buck because usually grocery stores will have these items on sale. Stock up on fruits and veggies and freeze some for later.
Watch for sales and coupons.
If the grocery store you visit sends out mailers with weekly deals, consider cutting out those coupons and meal planning around what's on sale that week. It helps you stretch your dollar while still eating healthy. The best part is you can total up a rough estimate of how much your grocery bill will be that week.
Visit the discount isle and stock up.
Every grocery store has a little section totally dedicated to items that are considerably marked down because the printed expiration date is around the corner. But food just doesn't go bad the second the date approaches. In fact, the US wastes more food than any other country due to misleading or vague food labels. Check out this section and grab what you can use for the week while scoring major discounts.
Don't forget about your leftovers.
Speaking of food waste, most Americans don't ever finish their leftovers and usually those meals end up in the trash. If you have a hard time eating the same meal two nights in a row, get creative and repurpose them by turning them into a new dish.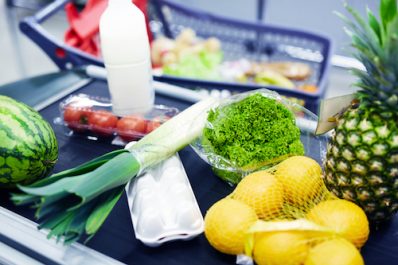 Leftover chicken can be shredded and used for soup. Leftover salmon can make a delicious cold salmon salad.
Visit ethnic markets.
Checking out your local ethnic markets not only broadens your horizon, it also allows you to find some great products for less than what your large local supermarkets will sell them for. Ethnic markets allow you to explore and try new recipes while saving money.