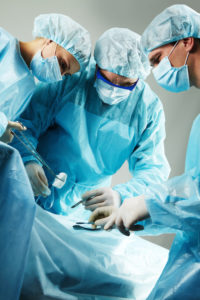 France's new policy seems a bit out of the norm, but may save more lives.
As of January 1, France made every citizen an automatic organs and tissue donor unless they opt-out.
Prior to the new legislation, citizens had to either be registered as a donor at their time of death. If they weren't, the family had to decide of they would allow their loved one's organs and tissue to be donated.
In almost one-third of cases the families said no, according to the Guardian. France decided to change its policy in an effort to help bring down the number of those waiting for a transplant.
For those who do not want to be a registered donor, they must opt-out by adding their name to the National Rejection Register.
At the person's time of death the register will be checked to make sure they are not opted-out. If their name is not listed, their organs and tissue will be used for donation.
Doctors will consult with family prior to removal to make sure there was never any hesitation expressed by the deceased.
The United Kingdom has the lowest consent rates in Europe, according to the Guardian. Although organ donation numbers went up in 2015 and 2016, the number of patients waiting for a transplant is still high.
The biggest obstacle is getting relatives of the deceased to give consent for their loved one to become a donor at their time of death.
So far, 150,000 people have registered on the opt-out list.
In the U.S. roughly 120,000 people are waiting for a transplant, with a name being added every 10 minutes, according to the Huffington Post. In 2015, just under 38,000 organs were donated.
What do you think? Should the U.S. enforce such a policy to help lower the list of people waiting for a transplant?