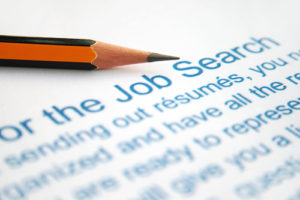 New year, new you. And if you're thinking of making a career change or leaving that desk job for bigger and better things, then look no further than good ol' Scottsdale.
According to a new study conducted by WalletHub, Scottsdale was ranked the best city to find a job in 2017.
Analysts compared the top 15o most populated cities with 23 different key indicators of various job market strengths, with the job market and socioeconomic environment being the two key dimensions used.
Median salary, job strength and security, and employment growth were just some of the key indicators used in ranking the cities from best to worst.
Overall, Scottsdale ranked No. 1 on the list, and No. 2 for socioeconomic environment.
Chandler was next on the list coming in at No. 7, and Tempe was close behind ranking in at No. 9.
The worst cities to look for a job are Buffalo, NY ranking No. 146, Bakersfield, CA ranking No. 148, and Detroit, MI ranking last at No. 150.
As the unemployment rate continues to decrease, the current job market is said to be one of the most prospective, especially for 2017 graduates, according to WalletHub.
And the unemployment rate is the lowest we've seen since 2007, averaging roughy 4.8 percent, according to the Bureau of Labor Statistics.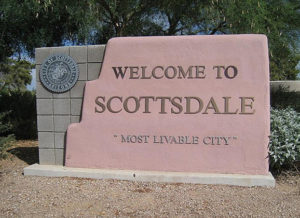 Scottsdale's average household income is just over $72,000 so no wonder it ranked No. 2 for socioeconomic environment.
With its sunny weather and beautiful landscape, perhaps job hunting in Scottsdale is not a bad idea. And for those who are willing to relocate for a career change, perhaps Arizona is one state worth looking in to.