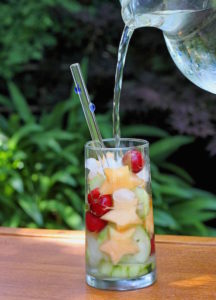 Hydration is important, especially with the ongoing heat during Arizona's prolonged summer.
But sometimes your taste buds crave more than just plain water, and sugary drinks don't quite cut it when you need to stay hydrated.
That's where fruit infused water comes in. A refreshing way to stay hydrated, fruit infused water tastes good and can provide various health benefits beyond getting your daily water intake.
Here are five fruit infused waters to try to satisfy your taste buds and hydrate your body.
Summer Citrus Water
Try putting orange slices, lemons and limes in your water. This blend gives a tangy and refreshing flavor and is said to help with your immune system, especially the vitamin C packed in oranges.

Raspberry Mint Water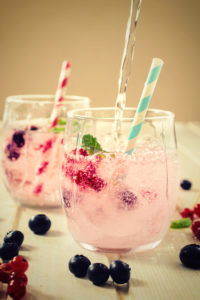 This blend will remind you of sitting poolside in the summer sun. Try adding this combination to sparkling water for a fizzy infused drink. Tip: Allow the water to sit in the fridge for a few hours to soak up the flavors of the mint and raspberries.

Lemon Cucumber Water
Cucumber water has an amazingly refreshing taste on its own, but adding lemon gives this water additional benefits. Lemon is great to put in water because it helps your system detox, and cucumbers are an anti inflammatory.
Strawberry Mint and Blueberry Water
For those who prefer something not too acidic, this is a great water for you. Strawberries are a great metabolism booster, and blueberries are high in antioxidants. An extra boost is provided from the mint which aids in digestion.
Pineapple Coconut Water
It's a fun twist on the piña colada. This tropical blend will take you back to your favorite vacation spot in no time. Pineapples help with reducing inflammation and water retention, and adding it to coconut water only boosts this drink's hydration benefits.

When it comes to adding fruit to your water the combinations are endless. Let your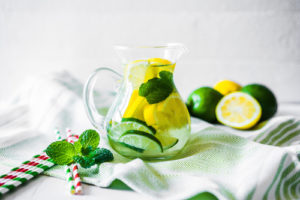 imagination go wild the next time you're hosting a party by adding fruit to the water pitcher.
Not only will the water taste yummy, the colors from the fruit will add a beautiful pop of color.
Want flavored water while on the go? You can now buy water bottles with an infuser in them.