Kids Killing Kids. An Interview with Linda Levin for SmartFem Entertainment Television.
"Recently on the news, we saw a young college student go on a shooting rampage at Isla Vista, California. We are all frightened and devastated that a young man suffers from mental illness and no one was able to stop his violent nature which destroyed the lives of other young students."
Linda Levin Gellman holds a dual Master's Degree in Early Childhood Education and in Special Education. In this new exclusive SmartFem interview Linda talks with Lea about the difficultly young people face and the emotional pressures that have led them to kill.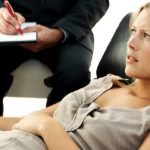 Read Linda's related article: