Must-Have Items For Your Emergency Car Kit This Winter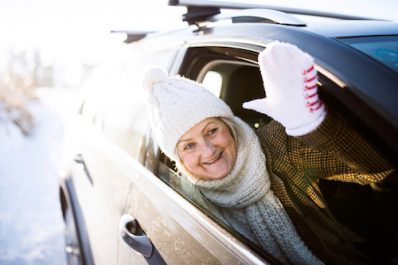 Heading up to see the snow? Before you pack up the car with sleds, winter boots and gloves there are a few things to check off the safety list.
Driving in snow and other winter conditions can be difficult, so making sure your car is prepared for both the drive and your safety is essential.
The first thing to do is make sure your recent oil change is good for winter conditions. If you plan to be in snowy conditions for a while, checking to make sure you're using the right viscosity of oil is highly recommended.
Another essential to check are the tires. Make sure the tread is good and there is ample air in each tire. You can take your car to any Discount Tire location and they will even check out your tires for you.
In rainy or snowy conditions being able to see clearly is extremely important. Check your wiper blades and make sure they are still good. Also, check the wiper blade on your rear window if you have one. Arizona's harsh summers tend to dry out wiper blades fast. Even if you think they should be good, check them.
One of the worst things to happen would be for the car battery to die while you're in freezing temperatures. Make sure the battery has enough life in it to withstand the cold weather.
Having the right level of antifreeze in your vehicle is also important. After getting through the sweltering summer, have your car fluids checked, most importantly the levels of water and antifreeze.
Now that your vehicle is prepped for winter conditions, the next thing to do is to have a safety kit in your car. These are affordable and easy to put together.
Just in case your car battery dies, keep a set of jumper cables in your kit. These are great to have on hand regardless of the season, but very important to have when it's cold outside.
In conjunction with your jumper cables, get a few small containers of antifreeze and oil for your car. They are relatively inexpensive and run about $15 each.
It's inevitable that ice will find its way onto your windshield. Have an ice scraper in your kit to help clean ice off your windows,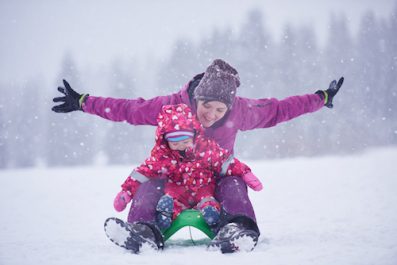 and a small shovel to dig tires out of the snow should you find yourself stuck.
Speaking of getting stuck, having chains to put on your tires is a must-have in your kit. This will help prevent your car from sliding on the road.
A few other items that are smart to have are blankets, a flashlight, extra batteries, road flares, a portable phone charger, water and snacks.
Whenever heading out to play in the snow the last thing on your mind is that something could go wrong, but it's always wise to be over prepared for the cold weather and conditions.