Netflix Series Confronts Tough Topics in '13 reasons why'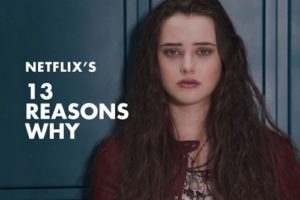 The made for Netflix original series, "13 Reasons Why," is opening the door for some much needed dialogue on tough, yet relevant topics in today's world.
The series, adapted from a book, aired on March 31 and tells the story of a teen named Hannah Baker who committed suicide. She leaves behind 13 tapes, each one about a person who had an impact on her decision.
Throughout the series Clay Jensen, a friend of Hannah's, follows the 13 tapes and a map Hannah left behind to understand why she took her own life.
What he doesn't realize is 12 other people have already listened to the set of 13 tapes, and are trying to keep a big secret from getting exposed.
But aside from the usual teen drama surrounding high school, what the show does talk about and depict are very real circumstances of bullying, sexual assault and mental health issues.
All circumstances that ultimately drove a teenager to take her own life, a story that is all too often more than just a Netflix series.
Suicide is the second leading cause of death among teens ages 15 to 24-years-old, according to TeenHelp.com, and the rate of suicide among teenaged girls has climbed, according to NPR.
Bullying in school and online has become another issue, and roughly 49 percent of kids in grades four through 12 report being bullied.
Let's also not forget that teens are living in a digital age, where everything can be passed along to the masses with the push of a button and 2.2 seconds of time.
Sexual assault plays a big role when Hannah finds her backside is the topic of conversation among the boys in her grade.
She is then assaulted while buying candy at a gas station when a senior thinks he has the right to come up behind her and grab her.
Throughout the series one thing is clear, not all teens are able to cope with what they experience in high school, and the need to have serious conversation and help is crucial.
When some kids can shrug off certain situations, others cannot, and in a world of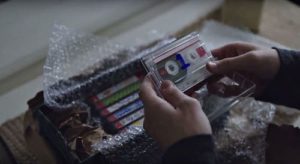 teenage angst and four years of high school, the mental breakdown can lead to serious decisions and consequences.
In fact being a teen is the most difficult time for a person to have to go through. Hopefully we can find ways to help make this time easier for all.