How you can benefit from bioidentical hormone replacement therapy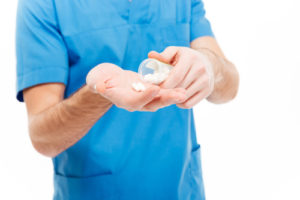 It seems that hormonal imbalance is always associated with women and menopause, but there are so many other factors that are involved. 
Almost everyone over the age of 40, and some in their 30s, begin to experience health issues related to hormone imbalance. After decades of stress, environmental and dietary toxins we begin to see a decline in our hormones. 
I recently hit a wall and began to feel fatigued, experiencing insomnia, and noticing some weight gain so I decided to see Dr. Keith Chambers, my naturopath at Chambers Clinic.  
My treatment incorporated a very comprehensive lab test and an extensive discussion with Dr. Chambers to figure out what was going on. It was quite a different experience than the usual 3 minutes with my primary care doctor who occasionally glanced over the clipboard to discuss my situation. 
After discussing my options I chose the hormone pellets with a combination of estrogen and testosterone. It wasn't overnight, but within two weeks my energy levels increased, the insomnia improved, and my weight started stabilizing. 
I think my husband is also thrilled that he doesn't have to wear a turtleneck to bed anymore since my night sweats have disappeared.
Men and women both experience hormone imbalances. If you begin to notice a sudden change in your body, it's important to get your hormone levels checked.
A hormone imbalance can cause adrenal fatigue, thyroid disease, metabolic syndrome and sexual dysfunction, to name a few.
Some of the more common hormone related conditions are:
Fatigue

Brain Fog

Low Sex Drive

Mood swings

Insomnia

Depression

Weight Gain

Hair loss

Hot flashes

Night Sweats
If you or someone you love is experiencing sudden changes, having your hormone levels checked by a qualified physician or naturopath might provide you with answers.