Getting Motivated to Work Out – Even When You Really Don't Want To
With summer just around the corner, many people are hoping to start working out and get their body ready for swimsuit season. Whether you're planning a trip to the beach or hoping to get back into that two-piece swimsuit confidently, a good workout can definitely help you look and feel your best.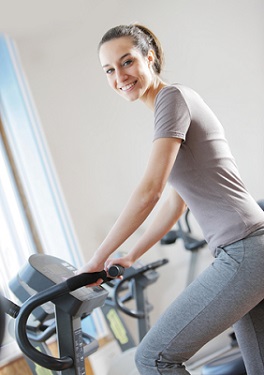 If you're anything like me, then you've tried and failed when attempting to set new workout routines. Below are my top tips to get motivated to work out.
Start slow
One of the biggest mistakes I've made when setting work out goals is overworking my body. I find myself being very motivated when I initially set goals and feeling defeated only a week later. This is because I push my body to a point of no return. Going from not working out at all to attempting to do five days straight of high-intensity classes is no joke.
When you find yourself setting new goals, remember to start small. Whether it's as little as two days a week or starting with a jog around your neighborhood, take it slow. Your body will slowly get accustomed to your new routines and you'll find yourself making improvements from there.
Find your groove
It took me years to realize that treadmills and ellipticals weren't my ideal form of workout. Because I lack the drive to work out until I break a sweat, group classes are my ideal form of work out. I feel challenged by my peers who keep pushing even when they feel tired and want to quit.
Whether your favorite way to work out is hot yoga, Zumba, or solo gym sessions, find what works for you and keep moving.
Get an accountability partner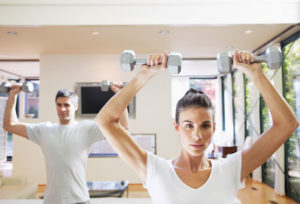 As an introvert, I find some of my work to be that which I do on my own. I like little distractions and a lot of productivity. However, that's not always the best way to meet goals. I love working out with my husband because it makes it easy to wake up together, carpool to the gym, and even do regular check-ins.
Waking up at 4 am to get ready for a 4:30 am gym session takes a lot of discipline and willpower. Luckily, I have someone to remind me that those early mornings are worth it.
Set regular incentives
I recently enrolled at a neighborhood gym, and one of the first things I did was set an incentive for the first week. The deal was, if I worked out at least three days that week, I would get myself new gym shoes. Not only did I really need gym shoes, but I love a good challenge. I ended up working out five days that week and felt great.
By rewarding yourself for reaching milestones, you encourage yourself to keep going. You're also acknowledging and applauding your accomplishments. As a solopreneur, I spend a lot of time alone. In the last year, I've realized that it's crucial to celebrate your wins as much as they would be celebrated in a corporate setting.
Happy Workout!