New App Aims To Prevent Hot Car Deaths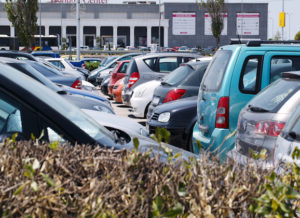 A new app is hitting the market aiming to help save kids from hot car related deaths.
Created by an Arizona father of two, Erin O'Connor was tired of hearing story after story about a child being left inside of a hot vehicle, the result ending in death, according to 12 News.
Wanting to stop hot car related deaths once and for all, O'Connor decided to develop an app that would help parents stay alert and be mindful about leaving their children in the car.
Roughly 37 kids die a year from hot car related heat stroke. Many are accidental and caused by a parent overseeing their child is still in the car.
Arizona ranks high on the list for hot car deaths, coming in fourth on the list, just behind Texas, California and Florida. Because of this, O'Connor decided to get a tech team together and finance his idea.
The app is called The Backseat and is free to download and available for all devices. The app takes 15 minutes to set up and has no additional fees associated with the process.
It works by sensing when a person is in a vehicle traveling more than 20 mph. It will then send a text alert to the user notifying them that it's working.
At that point there are a few icons that must be tapped, otherwise if the user does nothing the app will assume there is a child in the car. When the vehicle stops, the app will begin sending text alerts within three minutes after the motion has quit.
If the user does not turn off the text alert, the app will begin sending continuous texts and emails reminding the user a child might be left behind in the car. It can even override a phone's vibrate setting and cause an alarm to sound while activating the phone's flashlight.
After six minutes, the app will begin to notify emergency contacts for help.
During the setup the user must enter in three emergency contacts. Contacts will be alerted to the fact that the user is not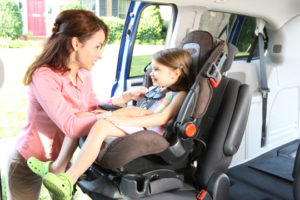 responding and provide them with GPS location of the vehicle and its license plate number.
Although the app cannot promise to save a child's life, the goal is certainly to help prevent unnecessary hot car deaths whenever possible.
The app is available and can be downloaded via the app store.