New Bill Allows Good Samaritans To Break Car Window For Pets And Kids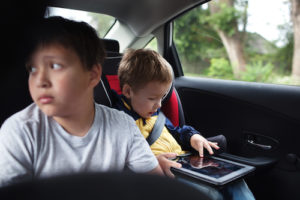 A new bill just passed in the Senate and is about to be heard by the House.
Senate bill 1001 is sponsored by Sen. John Kavanagh, R-Fountain Hills, and proposes that any good Samaritan who sees an animal or minor locked inside a hot car and in distress has the right to break the car's window without suffering any penalty.
The bill also states the good Samaritan must call the police first, and have a "good faith belief" the animal or minor is in need of immediate help, according to 12 News.
The bill, nicknamed the "Good Samaritan bill," passed by an overwhelming majority with a 7-0 vote in the Senate, and is now waiting to be heard in the Arizona House of Representatives.
Gov. Doug Ducey has already given his support, saying should it land on his desk he will be happy to sign the bill and make it part of Arizona's legislation.
Currently, Arizona has no law protecting a good Samaritan from breaking into a vehicle to help an animal or child, meaning the person trying to help would be liable for the damage done to the car.
There is a law in place against leaving an animal inside of a hot car if injury or death is likely to occur,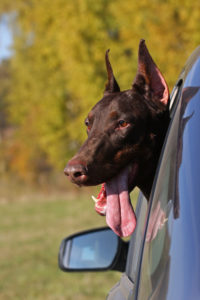 but there is no law against leaving a child inside of a hot vehicle, according to Azcentral.
Arizona has one of the highest death rates for leaving children inside of a hot vehicle in the country.
The new bill hopes to not only prevent people from leaving children and pets inside of hot cars, but to make it easier for people to take action should they feel the situation is dangerous.
By not making a good Samaritan liable for any damage done to the vehicle, hopefully we see less unnecessary car related deaths during the hot summer months that are approaching fast.