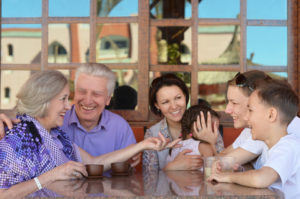 The new year provides us with an opportunity to (1) pause and briefly look back, (2) determine how far we have come,  (3) assess where we are, and (4) turn our focus and energy toward a better tomorrow.
On New Year's day I made time to reflect, both personally and professionally, on my 2015. It was a wonderful year, and the reflection filled me with absolute gratitude for a year that brought me to a new elevated level personally and professionally. My new plateau has given me renewed health and the opportunity to live my "why" and help others internalize their leadership identity and fulfill their purpose, passion and potential.
It is my hope that you will pause to look back, determine how far you have come, and assess your next efforts to be your TRUE and BEST SELF.
As you do, please recognize that your 2016 goals, or 2016 New Year Resolutions,  are not necessarily an end-point or a destination. Chances are, the successful attainment of these 2016 goals should be a continued component of your professional and personal evolution and growth- an evolution to become your very best and authentic self.
In 2016, I want to dream bigger, love deeper, and continue to make a difference.
Therefore, I will continue to do many of the things that I did in 2015 – but will focus on each area and what I can do (more, better, different, or less) to take those efforts to a new, more meaningful level.
Here are my next steps for 2016.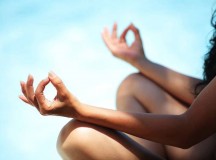 TAKING CARE OF ME.   Now that I am 45 pounds lighter than I was a year ago, I intend to continue to eat healthy, and incorporate exercises that will enable me to become more fit and increase my stamina.
LIVING MY WHY.  I love what I do.  It feeds my soul and fuels my fire. I will continue to provide coaching to those that want to "live the life they deserve." I will continue my boutique coaching business and serve only those individuals who will truly dedicate themselves and do the work to "find and leverage the power that they have within." I will ask more questions.
I will continue my motivational speaking, with the intention of purposefully connecting with the audience, being a "spark," and inspiring them to action.  I will continually enhance my content with my current learnings and experience. Whether I am speaking on "Creating Your Own Celebrity," "Authentic Leadership," "Finding your 'WHY' and Writing Your Next Chapter," or "Scared Healthy," I will seek to connect with my audience and challenge them with a call to action.
I will continue to share my wisdom, my "ahas," and my inspired experiences.
Deborah Bateman brings over 40 years of experience in business, philanthropy, and the boardroom. She inspires others to seek their truth, open their hearts and minds, and experience the power and abundance life has to offer when lived authentically.
STAYING CONNECTED.  I am truly blessed with an abundance of friends and connections. I value these connections, so I will take the responsibility and ownership to proactively stay engaged and connected. I will welcome the opportunity to meet new individuals, seek out opportunities for additional partnerships and collaborations, and do my best to make time for those that want to meet with me.
GIVING BACK.  I will make "giving back" a priority by allocating and dedicating hours in my week to making the world a better place.  I will be selective with my efforts, dedicating my time and myself to those efforts which align with my passions. I will selectively manage my commitments, to insure that I am able to fulfill all expectations.
DEMONSTRATING MY GRATITUDE.   I will strive to continue to live a life of gratitude by  intentionally expressing my gratitude to my friends, co-workers, connections, and family. I will start each day with reflection and intentions. As I share my daily gratitude and appreciation, I will do it using specifics, indicating the impact their gift or action. I will share my feelings.
WHAT ARE YOUR PLANS FOR 2016? 
So those are my 2016 resolutions. What are yours?  It is my hope that my resolutions will be a catalyst or strike a cord with you to continue your positive efforts toward the "life you deserve."  Or perhaps, you might want to use this new year to identify some behaviors that you want to eliminate or minimize.  AND …. write it down, and post it where you can see it everyday!!
Bottomline, do something! Insure that 2016 is a year that moves you forward.
It is my hope and dream that in 2016 you will get to know yourself better. You will be your own BEST FRIEND.  You will make yourself happy. And, you will love yourself, even more than your did in 2015. I hope that you will fight for what you want and what you deserve. And, I hope you will take VERY good care of yourself.
Please give it some thought. You have my best wishes. If I can be of assistance, I hope that you will reach out and ask for help and support. YOU deserve it.
In 2016, I want to dream bigger, love deeper, and continue to make a difference. Friends, Family, Connections…. In 2016, I want to continue to explore, go on adventures, and learn.
Happy New Year,
Deborah Bateman