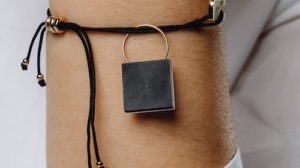 Among all the startups, new gadgets and developments we see, this is perhaps one of the more interesting ones set to hit the market.
The gadget is called Ripple, and it's a penny-size panic button you can wear.
Based in Florida, Ripple Network Technology has created the small device which runs off Bluetooth. All you have to do is push the button and you will be immediately connected with a health monitoring group called Tunstall, according to Tech Crunch.
By simply hitting the button you get 24/7 access to emergency services and it even gives out your location so you are easily found by first responders, anywhere within the US.
One click of the Ripple panic button and you are connected to the Ripple Monitoring Team for non-emergency needs such as speaking with someone while walking to your car late at night alone.
Three or more clicks of the button and the Ripple Monitoring Team immediately connectes you to the local police dispatch with your location.
Users can even set up a profile via the Ripple app where they can list medications they take, allergies they have, known medical conditions and anything else you feel should be known by the healthcare responders.
The device is desecrate, and meant to be only visible to the person wearing the button. It has a small keyring-like loop which connects Ripple to your clothing or jewelry.
Like most gadgets, Ripple will have an app for users to download, available for both the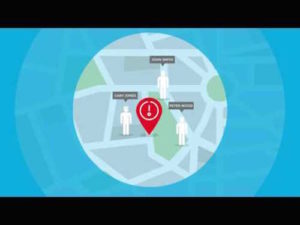 Android and iPhone.
Ripple is water resistant, and never needs charging. The battery life is said to last up to six months, and once it expires the purchaser simply sends away for a replacement device, free of charge.
The device costs $129 and includes a year free of the Tunstall emergency service. Devices are expected to begin shipping out in April.