SmartFem Television – Beauty Sleep, Truth or Myth?
Lea Haben-Woodford interviews Dr. Michael J. Breus to discuss the important effect a good night's sleep has on not only how you feel, but on how you look during the day.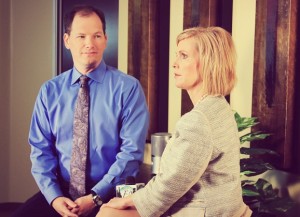 Dr. Michael Breus is a well known author and renowned expert on sleep who has been featured on Anderson Cooper 360 and many times on Dr. Oz's show.  Dr. Breus is nationally known as "The Sleep Doctor" and is the author of, among others, Beauty Sleep: Look Younger, Lose Weight, and Feel Great Through Better Sleep.
Street talk features SmartFem's street correspondent Chantal Challier speaking with women on the street and getting their input on sleep.  Dr. Breus then addresses the issue of how much sleep do you really need.
Beauty Sleep, Truth or Myth? on SmartFem Television will air today during the Rachael Ray show this afternoon at 5pm on AZTV channel 7 or Cox channel 13.  You can also watch it anytime here.
Be sure to check out SmartFem Entertainment TV and other episodes Online, On Air, Everwhere!