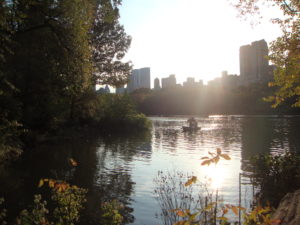 Happy Two Year Anniversary, New York City.
I've been reminiscing, if you will, about the last two years in this crazy-ass city. My first year was one of the best years of my life. My most recent year here has been the exact opposite.
I was trying to remember everything I've experienced since that sudden move. I bought my first pair of rain boots. I saw my first snowfall (that I can recall). I have gained two more tattoos. I have fallen in love again. I have been dumped — again. I have gone to two of the greatest concerts of ever. I have moved four times.  I have lived through a blizzard, a hurricane and an "earthquake." I have experienced loss. I have gone back to school. I have shoved a child during the Thanksgiving Day Parade (she shoved me first). I have worked for a busy restaurant. I have served Tina Fey her tea. I have made so many new friends. I have acquired so many shoes. I have seen a man pee on the Subway platform and many other locations. I have seen gay marriage legalized! I have met Sarah Jessica Parker. I have ridden the Cyclone. I have put my feet in the Atlantic Ocean.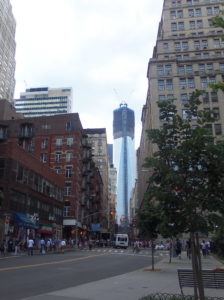 There is no place else like it on the planet. For most people I've spoken with, living in New York City is love and hate. You can either be having the best year of your life or the worst.  You can have hundreds of friends but still feel incredibly alone. The magical thing about New York City is that something good can happen the second you give up on this place. You get accepted into your dream school. You find the love of your life. You meet a new friend at a friend of a friend's goodbye party.
New York City may suck sometimes. A lot. But all I have to do is look at the Manhattan skyline from Queens or Brooklyn or eat at a restaurant that just doesn't compare to anything back at what used to be called home.
Maybe I'll stay here for a little while longer. We'll see.