How Celebs Helped With The Voter Turnout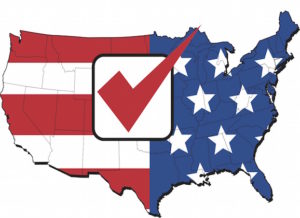 The 2018 midterm elections are officially complete and marking a historic high when it comes to voter turnout, according to Time magazine.
Roughly 114 million votes were cast, the highest voter participation seen for a non presidential election in decades.
Why, exactly, was this midterm election different from midterm elections in the past? One reason could be the involvement of Hollywood celebs using their platform to encourage everyone to use their voice and vote!
Celebs like Taylor Swift, Billy Eichner, and Tom Hanks are all participating with other A-listers to help educate and inform people about their right to vote.
Swift used her social media account to speak about issues she is passionate about when it comes to deciding on who to vote for in her home state of Tennessee. This was the first time Swift made any kind of public statement regarding her political views.
Swift closed her post with a message to her followers. She urged them to register to vote. Within in the first 48 hours of her posting, 240,000 new voters registered.
The younger generations have notoriously seen the lowest numbers when it comes to voter turnout and registration. This year that seems to be changing. The voter turnout for 18 to 29 year olds is suspected to make up 13 percent of the voters, up from 11 percent in 2014, according to the Atlantic.
One reason the turnout is expected to soar is due to the current political climate. That and the fact that young voters are finally at a place where they feel like the candidates on the ballot are identifiable.
This midterm we saw a record number of women running, with voters possibly setting new records on the number of women elected into office, the number of LGBT candidates elected, and the number of women of color elected into office.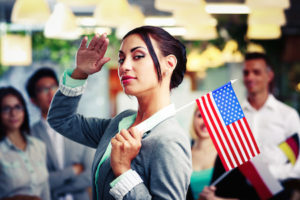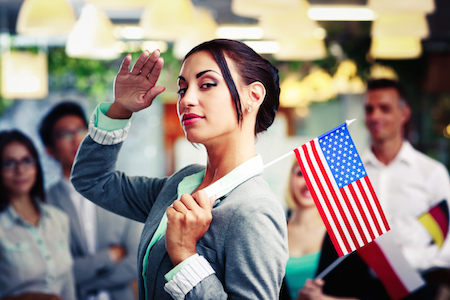 It seems like people of all ages are thrilled that they are finally being truly represented by their candidates. The ability to connect and identify with them only helps that fact that a more diverse house and senate are on the horizon.
As more activists call for change, more people are coming to the call by inciting change through action. As stars join forces and continue to encourage today's youth to get politically active, one thing is for sure, it seems to be working.