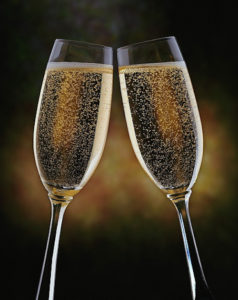 Saying the overall population is ready to send 2016 packing is probably an understatement.
Sure, we watched the craziest election unfold, learned more about the electoral college than we did in middle school, and listened to some politicians still deny that climate change is real.
But we also witnessed the Cubs win their first World Series Championship in 108 years, cheered on as Leonardo DiCaprio won his first Oscar, and picked up this little thing called a book with the return of Harry Potter.
So, whether or not you're completely ready to toss 2016 into the past, here are a few moments from this past year that made the 365 days not so bad after all.
Creepy Clowns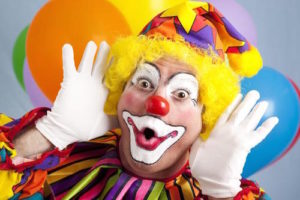 Okay, so for the people who had the pleasure of spotting one, I'm sure it wasn't that fun, but you have to admit the fact that a creepy clown craze swept the nation and made national news is pretty crazy. Apparently, the craze started in Green Bay, Wisconsin, but we still don't know what for. 'Merica.
Thanks, Obama, For The Commutation
It's no secret the U.S. incarcerates more people than any other country in the world, and many are for non-violent offenses. However, during Obama's eight years in office he has commuted 1,176 offenses, according to TownHall.com, most of whom are non-violent drug offenders.
Lochtegate
Perhaps this one isn't necessarily a highlight of 2016 considering this antic did embarrass the U.S. pretty badly. After Ryan Lochte fabricated a story to Brazilian authorities about an altercation, he managed to return to the States fast enough to miss being pulled off the plane his teammates were on to return home. Lochte got his fair share of scrutiny, and just at a time when the debate over privilege and race was at a high point.
Cubs Win World Series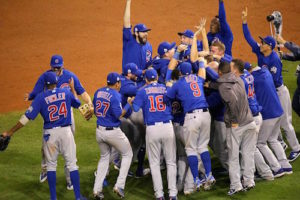 This was a big one for Cubies fans everywhere and for 2016. After waiting 108 long years, the Cubs beat the Indians in a nail-biting game. All of Chicago was chanting the Cubs' theme song, and no Chicagoan probably showed up to work the next day.
T.V. Takeover
Memes weren't the only entertainment we had during 2016. Netflix continued to pump out amazing originals like Stranger Things and The Queen, and HBO released fantastic dramas like The Night Of and Westworld. FX released their latest installment of American Horror Story, American Crime Story became a smashing hit, and old favorites like The Walking Dead and Game of Thrones left fans stunned after the closing of another season. Hold the door!
Meme Takeover
No matter what's going on in the world, expect a meme to come out of it. Some of the favorites were Biden and Obama memes, Trump memes, and anything to do with Game of Thrones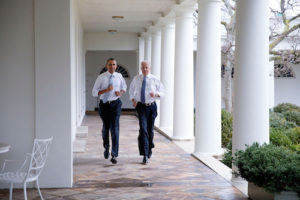 foreshadowing what's to come during the election.
Maybe 2016 was a bit rough, but there was some fun mixed within the madness. Nevertheless, as we head into the final countdown, it's time to bid 2016 so long. It's been a wild ride.