After a rocky start, the organizers of the group Women's March on Washington have coordinated a march on Saturday, January 21, 2017.  Their slogan is 'The Rise of the Woman = The Rise of the Nation.' A part of their stated mission is, "Women's rights are human rights, regardless of a woman's race, ethnicity, religion, immigration status, sexual identity, gender expression, economic status, age or disability," according to WomensMarch.com.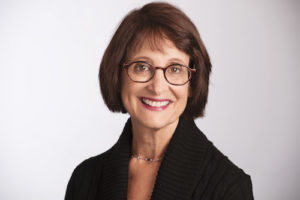 There's no way to know exactly how many people will show up, but I can tell you that according to the Women's March website there are over 380 other marches happening on the same day around the world. They will be gathering on every continent, from Iceland to New Zealand. 
At 4:00 a.m. on Saturday morning 56 members of my community are going to get on a bus and head from Pittsburgh to the Women's March on Washington event. Being the curious type and wanting to know how people felt before and after, I interviewed seven women and one man, ages 17 to 71-years-old, to get their perspective on the importance of the march and why they are going.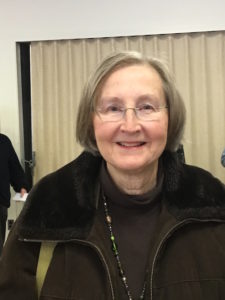 Meet Carilee. She's 71 years old with a masters in Urban and Regional Planning. Her last march was for the Equal Rights Amendment in Chicago. It was her first Mother's Day and she marched in her daughter's honor. She realizes that although the amendment was never ratified, a lot of change has occurred not only because of their effort, but the voices of women all over the country. Carilee is concerned that progress may slip away. On Saturday she's marching for her daughter and granddaughter, who's 3 months old. She believes what happens now will have a profound effect in her granddaughter's future. 
Growing up in Pittsburgh, Carilee remembers busloads of people going to march in Selma. At the time, she didn't understand how that related to her. Now she does. This march gives her an opportunity to show solidarity for those who are afraid.
Sybil, a family law attorney, is 71 years old. Initially, she wasn't going to go to the march. The thought of getting up at 4:00 a.m., a long bus ride and huge crowds was too much for her. Then she realized she is at an age where she is physically and economically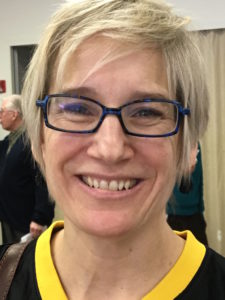 able to get up for a day and exhaust herself when many can't. She's hoping for good media coverage and an administration that will take notice. Sybil realizes nothing will change unless we continue activism long after the march ends. Sybil believes we need to do the work to make a difference. 
Her last march was in Washington D.C. in 1978. She says fighting for the same ideals 40 years later makes her cynical and tired.  However, she's staying cautiously optimistic. 
Megan, 31, has a masters in Rehab Counseling. This is her first march and she's looking forward to the opportunity to be involved in change.  She wants to be present for those who aren't able to attend, and live out her values. Megan thinks it's time to show up and not just talk. 
She believes this is a chance to stand in solidarity and show the new administration there are many people who are not willing to go with the flow and lie down for what they see as injustice. She's excited, nervous and hopeful. Megan is hoping for the world to pay attention and get a better understanding of the values and desired outcomes of the group.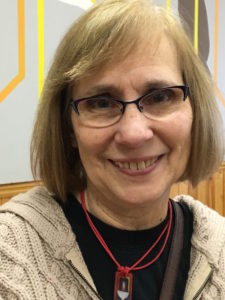 Meet Ann, 54, an advertising copy writer. She has been disturbed by the rhetoric of the presidential campaign, but is quite adamant that she is not going to be a part of an anti-Trump event. She hopes it doesn't turn into that. Her fears lie in the fact that one political party holds all branches of government and they might not represent her values. Women's issues are very important to Ann and this is a way to have a larger voice to say these issues matter to a lot of people beyond herself. She feels like the location gives the march more importance. However, the fact that so many marches are going on around the world adds credibility to the cause as well. She wants people to be respectful and she's excited about reconnecting with old friends from around the country. 
Meet Jim, 55, minister of a Unitarian Universalist. His concerns circulate around the hate-based incidences towards people who are already marginalized and oppressed in our society. This march is a way to publicly answer that by saying this is not ok, as a country and as a people. The event is an opportunity to show diversity and inclusiveness. Women's Rights are human rights and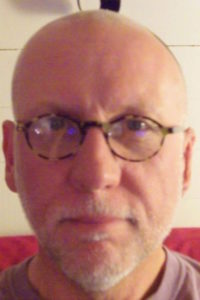 it's important to all of us. He truly feels this is a once-in-a-lifetime event and is looking forward to sharing it with his 12-year-old daughter. 
Jim's looking for a positive reaction in a peaceful manner, and to get people active again. There's work to be done and we need to do it. 
Meet our youngest contributor, Madeline, 17, and a senior in high school. She is going with her mom and 13-year-old sister.  She wants to show support for underrepresented people in the country.  "I want to make my voice heard in support of those less fortunate," Madeline said. She's excited about a lot of people coming together uniting as one force. She hopes that outsiders will consider paying attention, rethinking their ideas and looking at different points of view. Madeline's excited to be a part of history.  She's looking forward to this big event. "It could make a big difference, for this country and the people who live in this country."  She hopes her participation will inspire others.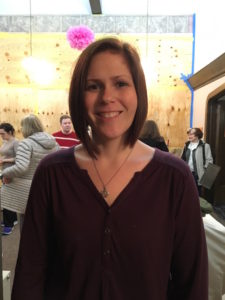 Meet Elizabeth, Madeline's mom. She is 50 years old with a B.A. and M.A. in Special Education. She wants to be a part of something bigger, be with like-minded people, and know she's not alone. She isn't concerned the march will turn violent and is looking forward to feeling powerful and validated. Elizabeth is hoping the march will let her feel like she has some control, and there will be something accomplished together. She referred to this stance as "Grassroots Strong!"
Last, but certainly not least meet Margaret, 70 years young with two masters and a Ph.D. She feels very strongly that the new administration does not respect women. It's therefore very important to stand together. She wants it to be clear to younger women that older women support them. Margaret feels being silent when you're not happy with the direction your country is heading doesn't solve anything. She sees it as a violation of who you are as a person.
She wants those who are marginalized in this country to know that they have support from a larger group. She hopes the masses will be heard. Where she is in life makes her less scared to step up for her principles.
Reproductive rights, equal pay, child care and the right to not live in fear are just some of the concerns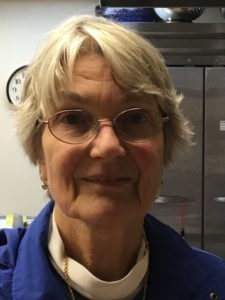 marchers have. Many people are concerned the new legislature will attack issues of not only women's rights, but those of the LGBTQ community, minorities and voter rights. Everyone has the right to feel safe in their homes and in their communities.
Nearly all of the participants in this article expressed the importance of these types of gatherings. One person's outcry may be ignored, but thousands cannot be. The hope is that this gathering will inspire and energize everyone to continue the work long after the march is over.
May a peaceful day be had by all.
Julie Ann Sullivan is a professional speaker, trainer and author.  She's the host of the internationally streamed podcast, Mere Mortals Unite. For more information, visit http://www.julieannsullivan.com/ or http://www.julieannsullivan.com/podcast-show/