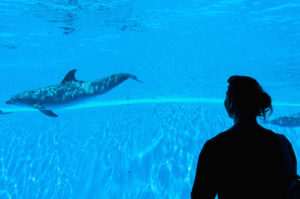 After much controversy swimming around the issue, California has ruled to pass legislation banning orca captivity and breeding.
The topic first came on the scene back in 2013 after the release of the shocking documentary "Blackfish."
"Blackfish" focused on SeaWorld and exposing the inhumane treatment of its killer whales, complete with interviews from trainers who worked with the now famous killer whale, Tilikum.
After being captured from the wild in 1983, Tilikum was first sent to Sealand of the Pacific in British Columbia. He was then transferred to SeaWorld in 1992 where he has remained in captivity to perform and breed, according to the documentary.
After the documentary's release, activists and protestors demanded SeaWorld be held accountable for animal abuse, and to no longer be able to keep orca whales in captivity.
The first change came in 2015 when SeaWorld announced they were ending their killer whale shows, only using orcas for education and not for entertainment.
Then, in March, SeaWorld announced they would also end the breeding of killer whales, focusing strictly on their rescue program for marine animals that are not able to survive in the wild.
But California is making sure SeaWorld stays good on their word. This week Gov. Jerry Brown signed a bill outlawing orca breeding and captivity, according to Huffington Post.
The passing of the bill also comes at a time when Arizona residents are voicing their opinion about the construction and opening of Dolphinaris, located near OdySea Aquarium in Scottsdale.
Owned by Ventura Entertainment, and not affiliated with OdySea Aquarium, the attraction allows visitors to swim with dolphins in an outdoor pool.
Protestors say holding dolphins in captivity for entertainment is inhumane and damaging to the animals.
Dolphins have an unusual brain capacity that has strong sensory abilities, making dolphins sensitive and cognizant of their emotions including stress and pain, according to Blue Voice.
Protestors and activists fear forcing dolphins to swim with visitors will induce unnecessary stress. A petition was started, asking that the dolphins are not moved from Mexico to Arizona.
In the petition letter various factors are cited, such as the extremely hot Arizona weather and monsoon season, that can cause an unhealthy environment since the pool is outside.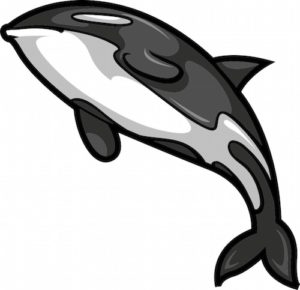 The letter reads these factors, among others, can cause health issues such as respiratory problems and skin cancer.
Along with the fear of an unhealthy environment, the fact that the pool is located on the Salt River Pima-Maricopa Indian Community means the park is not subjected to the same rules and laws as facilities located in other municipalities, according to AZ Central.
The center maintains that they will follow and comply with federal regulations regardless of where the park is located.
Dolphinaris is scheduled to open in October. Dolphins arrived in Scottsdale at the end of August.
As many as 12 dolphins will arrive and be split up between four pools that are chilled with high-capacity water chillers, according to the Phoenix Business Journal.
As California celebrates a big win for animal rights, how Arizonans will respond once the park opens has yet to be seen.