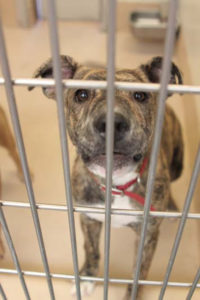 The Maricopa County Animal Care and Control is aiming to adopt a no-kill community status by adopting out as many pets as possible.
The shelter's director, Mary Martin, did clarify to local news stations that a no-kill community is different than a no-kill shelter, according to AZFamily.
Because the shelter does not turn away any pet, they cannot guarantee the shelter won't have circumstances where they have to euthanize an animal due to severe illness, age, or behavioral issues.
The MCACC has recently adopted a new program called "Dogs Playing for Life" which allows the animals housed within the shelter to get play time outside of their kennels with other dogs.
The program, the first of its kind to be adopted by a county shelter in Arizona, gears to help dogs socialize and better prepare them to be a good adoption candidate, according to Fox 10.
The shelter has long been at capacity, and has been looking for solutions to help balance the amount of animals they receive with the amount of animals being adopted out to forever homes.
In December 2016 the MCACC reported they were in need of help when 100 animals were brought into the shelter on a single day.
And in the shelter's annual 2015 fiscal report they stated out of the 36,000 intakes they received, 8,000 animals had to be put down.
Most of the animals were healthy, and it's a difficult decision the shelter no longer wants to be forced to make in the future.
On Wednesday night various adoption groups and advocates across the Valley are meeting to discuss how to help improve the shelter's adoption rate, according to AZFamily.
One item on the agenda is to help with owner education and aid. Many times owners are in situations where they either surrender their pet out of frustration, or they've hit a rough patch and can't care for their pet.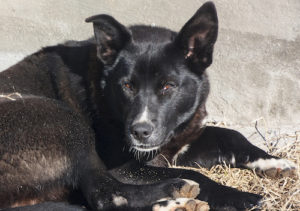 The shelter hopes to teach owners how to be responsible with their pets or provide assistance in times of need.
Through community outreach and better programs, the shelter is hoping to see more adoptions and less pets walking into their facility.