We are dedicated to providing affordable "head to toe" image consulting services, designed to help improve numerous aspects of one's well-being. Including appearance, self confidence and attitude.
We work with individuals and/or groups who are in a "transformational" stage of life; going from married to single, changing careers, re-entering the work force, going from overweight to thin, re-entering the dating scene or simply wanting to update and refresh their personal or professional "look" attitude.
We provide styling image consulting services for beauty, lifestyle, fashion and luxury publications, editorial pieces, weddings, special events or any special moment one would like to capture on film or video.
We have numerous strategic partnerships; all of our clients' needs and goals are discussed, addressed and completed to the utmost satisfaction. With a variety of customizable packages to choose from we are sure you'll be happy working with us.
– Annette L. Loertscher, founder of ALL Transformations image consulting
Some of the image consulting areas we focus on:

Personal Color Analysis
Body Shape
Hairstyle
Skincare
Make-up
Eye-wear
Weight Loss
Nutrition & Fitness Solutions
Closet Edit & Renewal
Shopping Expeditions for Clothing & Accessories
Personal Shopping 
Styling Services
Home Interior Styling
Before and After Photos…
What we do for you…Image Consulting

Color Analysis:  Why do some colors lift your spirits and there are other colors you would never buy or wear?  Color is very emotional!  Your "WOW" colors make your eyes pop, compliments your skin tone and generally make you feel more confident.  Color Profile includes; warm/cool analysis; personal color palette; hair, make-up and clothing color how-to's.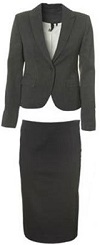 Body Shapes & Personal Clothing Style:  Getting to know your body shape: curvy, not so curvy; bigger on the top, smaller on the bottom; broad shoulders, narrow hips; average height; petite, etc…the list goes on and on.  Clothes are made to a standard, but none of us are standardized!  Learn how to identify your body type and to bring out your personal best with what you've got!

Accessorizing:  Accessories can make or break an outfit.  Be creative; add jewelry, a watch, scarves, a fabulous handbag, tote, briefcase, satchel, new eyewear or shoes to basic wardrobe pieces to bring outfits up to date.
Closet Edit & Renewal:  Learn to shop in your own closet.  Many separate pieces can be put together in new ways.  Annette will give you permission to throw out clothing long past their expiration date.  Clothing can be divided into categories:  keepers, throw aways, consignment and donations to a women's or men's resource center for their "job interview closet".  Once we have identified the holes in your wardrobe you can look forward to our shopping expedition.

Wardrobe/Fashion Consultation:  Most people seeking wardrobe consultants are in the process of transition; from one job to another, from married to single, re-entering the dating scene, from overweight to thin, from stay-at-home parent to corporate executive, from single to married, etc, etc, etc…  Or they realize they have been dressing the same way for the past decade and nothing seems to fit or look correct anymore.
Your wardrobe should show your personality and lifestyle not the personality of the store's well versed and well rehearsed salesperson.
"Every person has screaming mistakes in their wardrobe which we try to ignore by pushing them into the back where they fester in hopes of getting worn "someday…it's never going to happen, free your guilt and get rid of them NOW!" 
What you wear can and will change your life!  Annette will assess your clothing, advise you on what to keep, what to throw out and what to renovate.  She will give you a fashion plan to use and go forward with every time you get dressed.


Our company is based on the belief that our customers' needs are of the utmost importance.  Our entire team is committed to meeting those needs.  As a result, a very high percentage of our business is from repeat customers and referrals.
We would welcome the opportunity to earn your trust and deliver you the best image consulting service in the industry.  Please feel free to call or e-mail with any questions.
Our motto:  "The icing might look tasty, but will never be sweet unless the cake is made with the best ingredients, thus providing a solid foundation."
Annette L. Loertscher, image consultant phone: 480-292-0297 www.alltransformations.com  annette@alltransformations.com